The Ballona Creek Bike Trail is a great place to ride if you are trying to build up your endurance to ride up hills since there are some steep hills and ramps to enter and exit.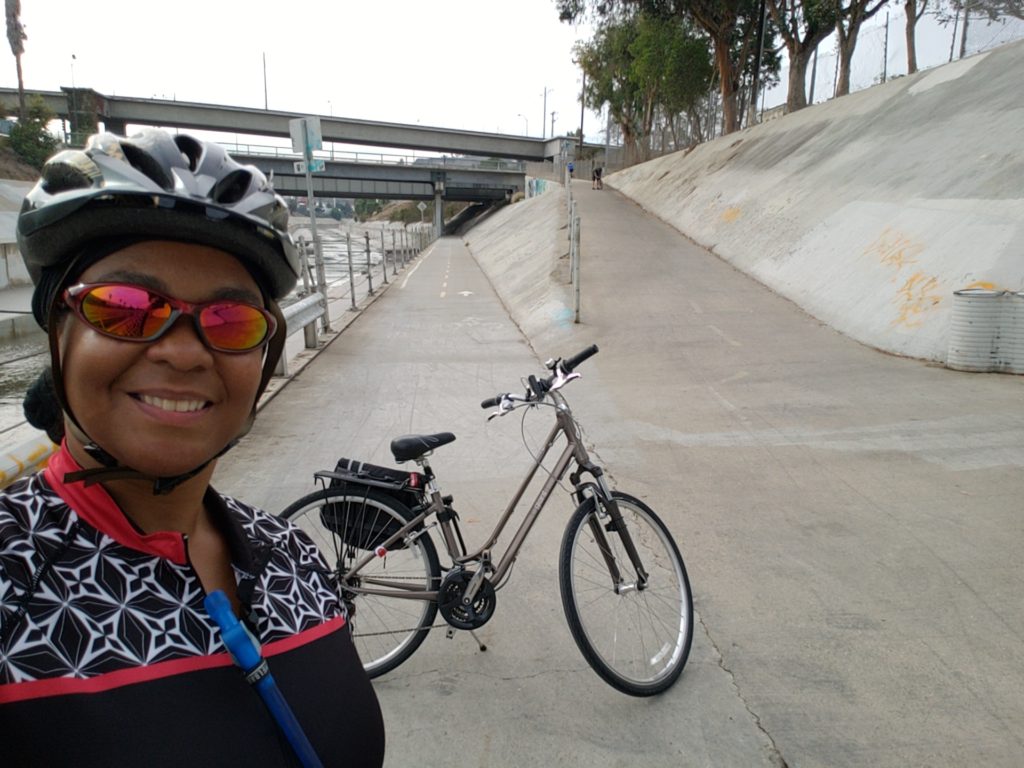 My 17 mile bicycle ride on my Giant Cypress DX started on the Metro train located at the Western/Exposition station to downtown Santa Monica.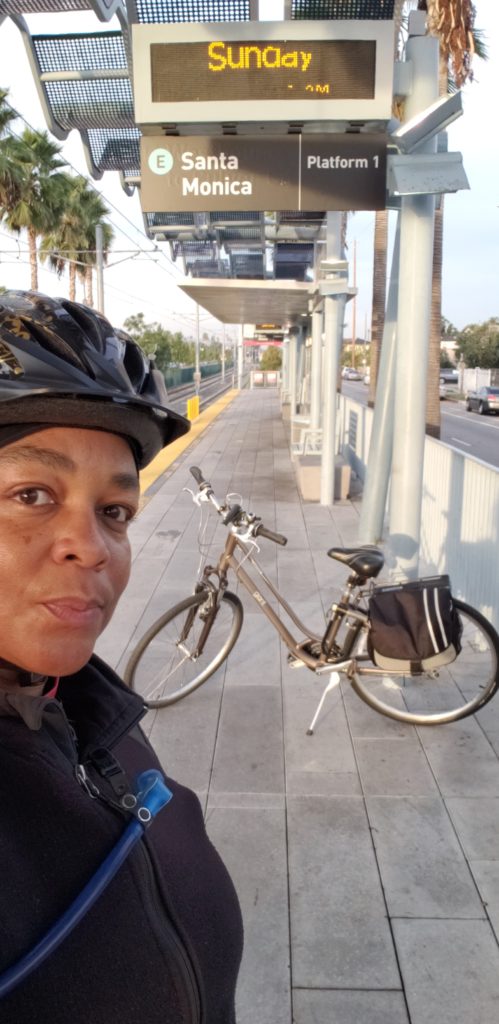 It's a beautiful feeling to exit the train, walk down a ramp straight to the bicycle trail with a clear view of the Santa Monica Pier entrance.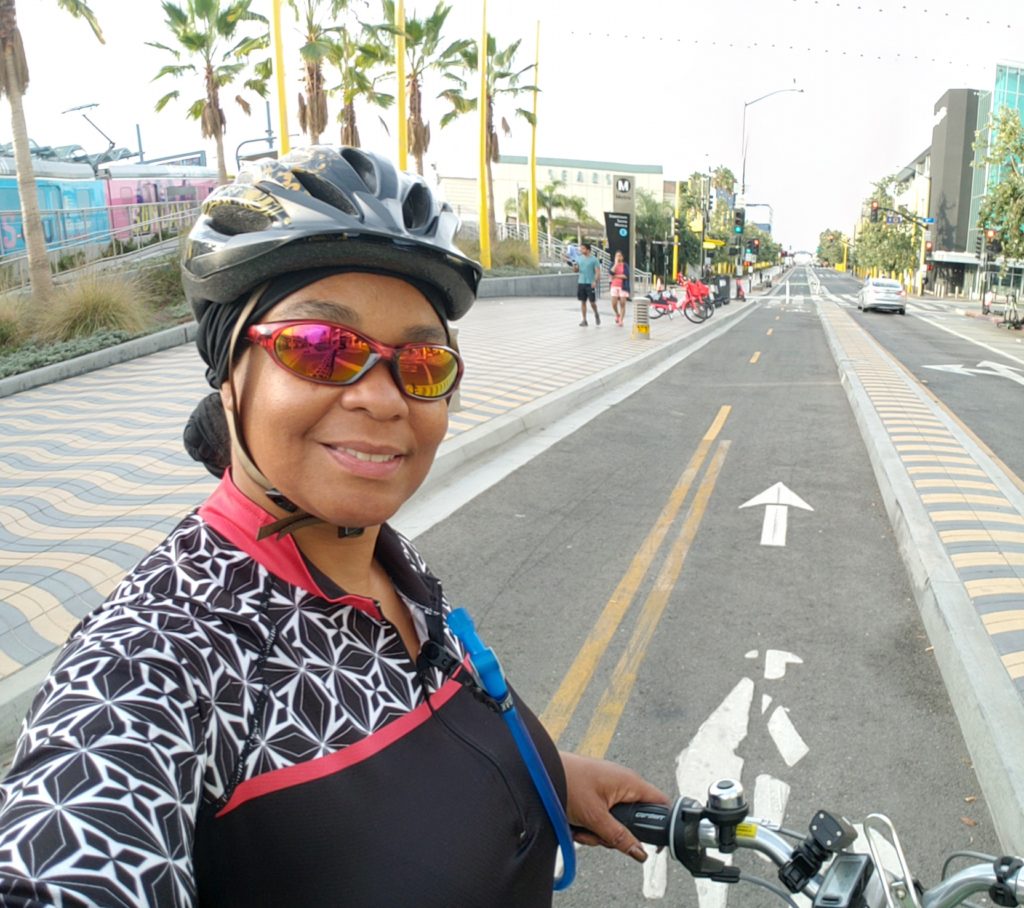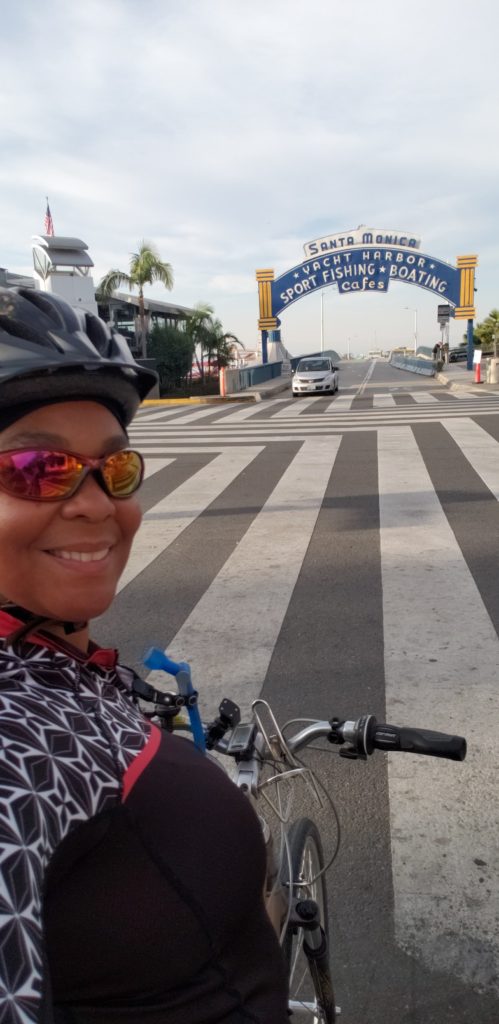 Every Sunday volunteers with Veterans for Peace set out hundreds of crosses on the beach in Santa Monica to honor the cost of war and to remind beach goers about the sacrifices veterans made for independence. The memorial is also referred to as Arlington West, a nod to Arlington National Cemetery in Virginia. Veterans for Peace was founded in 1985 to bring together veterans interested in working toward alternatives to war.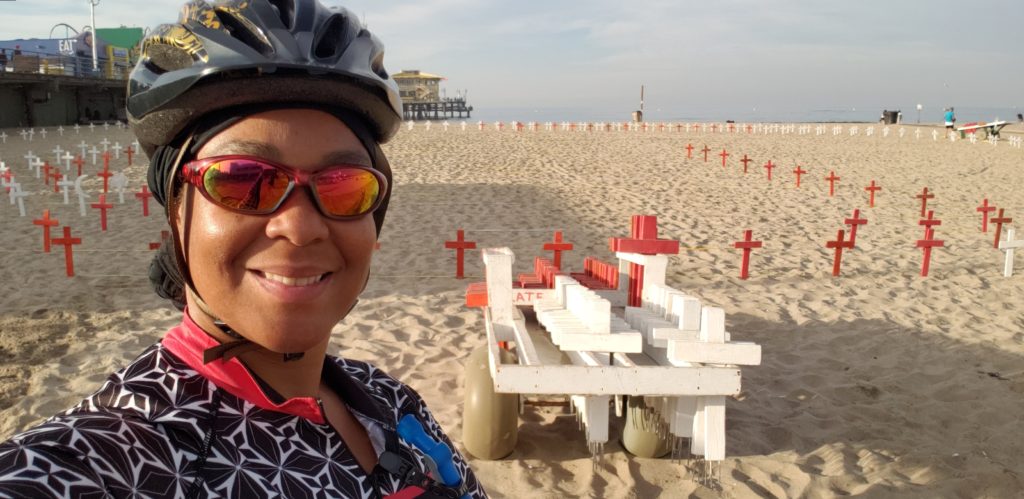 In the 1930s the Ballona Creek flood control was channelized in concrete to reduce the inflow of salt water to what is now one of the last significant wetlands areas in the Los Angeles basin. The entrances to the bike trail are locked when there is a possibility of substantial rain because the creek waters rise quickly and may submerge on portions of the trail.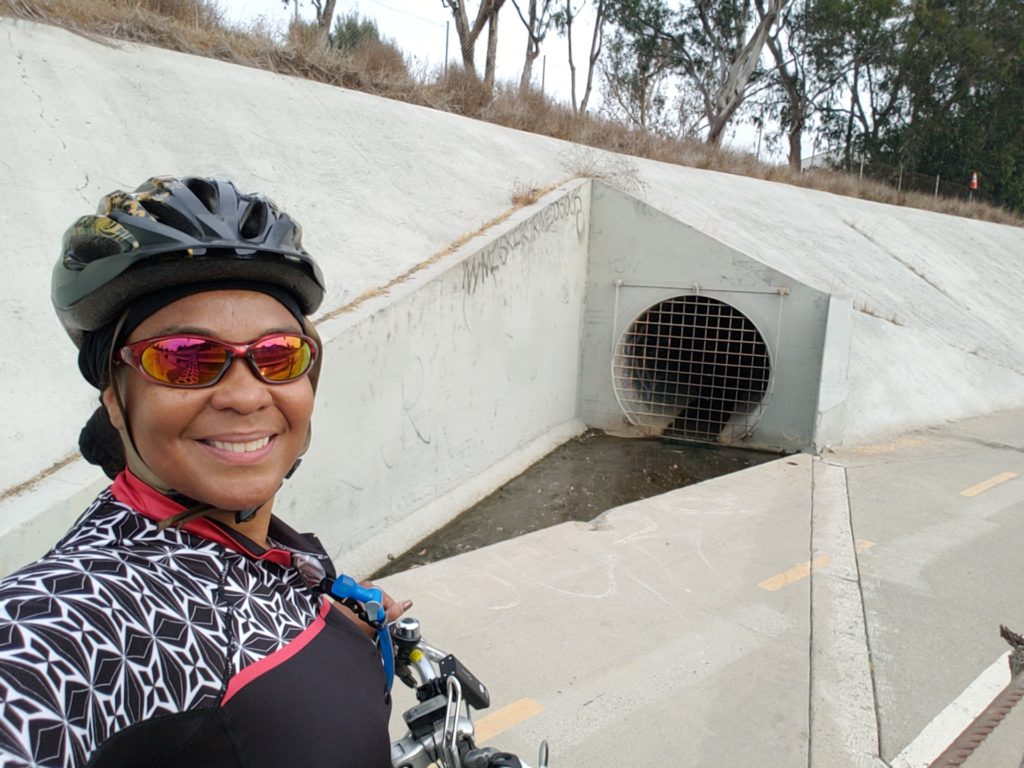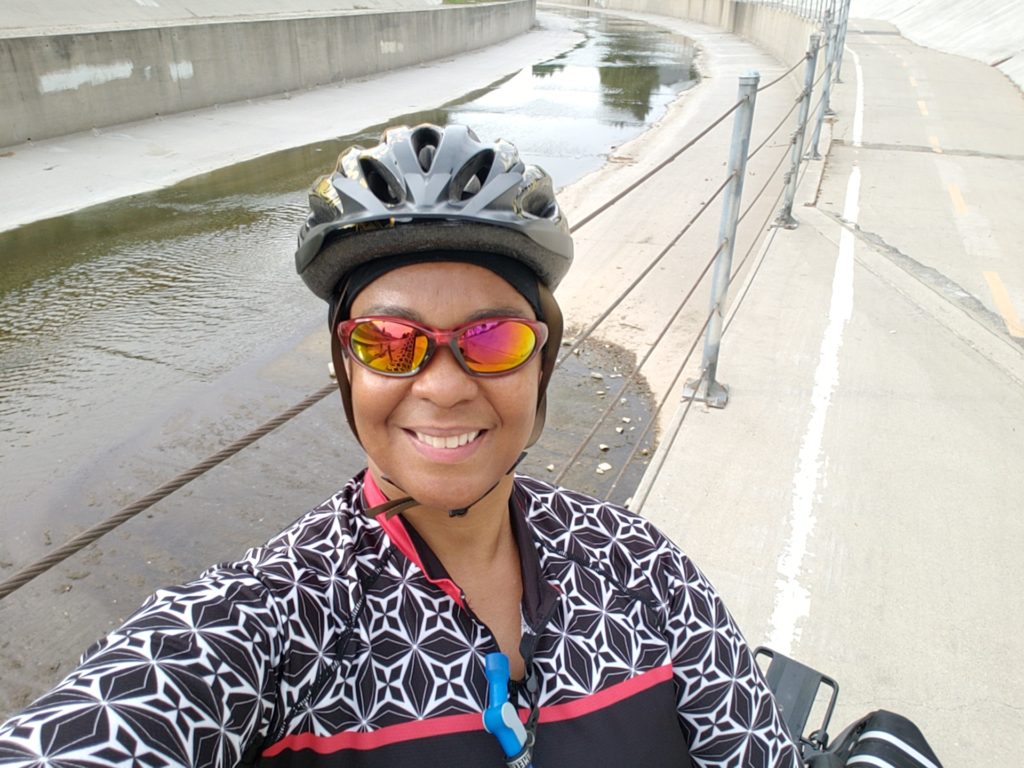 The Ballona Creek Bike Trail starts in Marina Del Rey and ends in Culver City.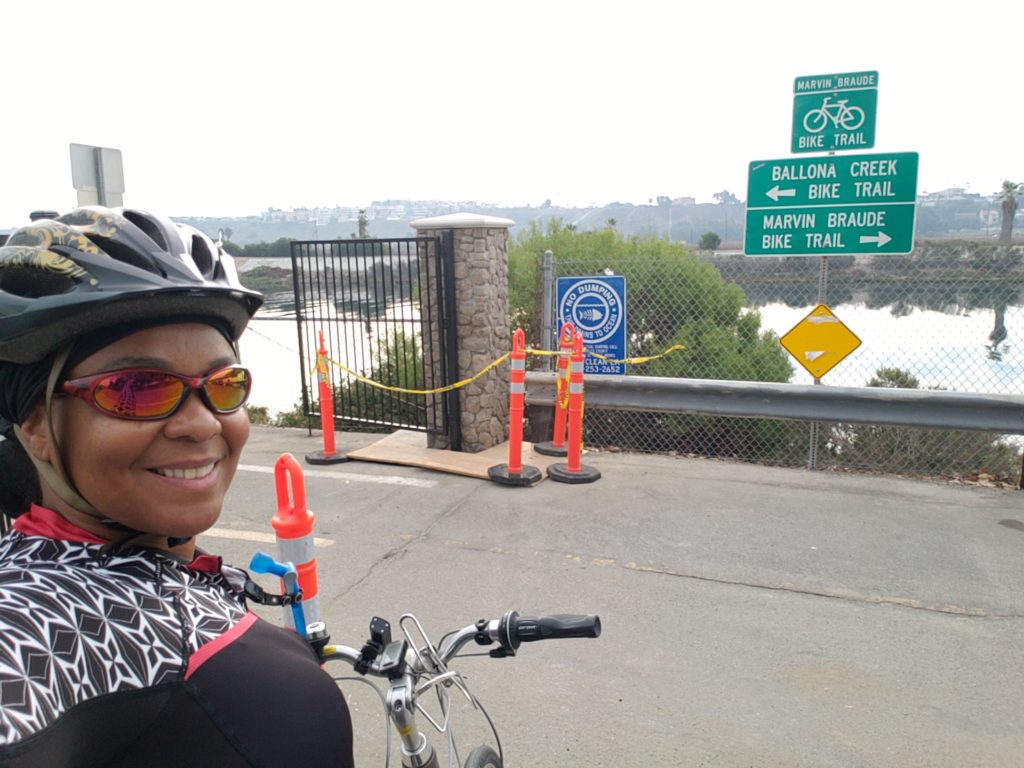 The Ballona Creek Bike Trail is open year-round to walkers, joggers and skaters. I recommend riding the trail during day light hours as there are limited lights on the trail for night riding and it's a safe place to ride a bicycle without the presence of eScooters!