Motorcycle Ride to the Broad Museum was worth splitting lanes through downtown Los Angeles rush hour traffic.
The Broad Museum is one of the most popular FREE museums in Los Angeles. That's right it's FREE to enter the Broad Museum so make sure to request tickets in advance because sometimes there is a long line wrapped around the corner to get in. It's the perfect place to capture an Instagram moment in every gallery thanks to self-made billionaire Eli Broad.
On August 23, 2010, Eli Broad announced he will build a museum in downtown Los Angeles to house contemporary art he and his wife Edythe collected over the years. The amount financed for the Broad Museum was $140 million.
The Broad Museum is home to more than 2,000 pieces of art inside a three-story building surrounded by a unique honeycomb square that allows natural sunlight to shine throughout the gallery. The contemporary art consists of pictures and paintings coveted by other museums. The goal of the Broad Museum is to make contemporary art accessible to visitors. There is a thick viewing glass window for visitors to get a sneak peak of the warehouse full of art not on display in the art gallery showrooms, which I hope to see in the near future.
My favorite piece of art at the Broad Museum was the Seated Woman by Ron Mueck because the detail made the miniature woman look real. I was stuck. I did not want to move my feet. I could not stop staring at this amazing sculpture.
Infinity Mirrored Room – The Souls of Millions of Light Years Away by Yayoi Kusama is very popular among visitors. Each visitor is given 45 seconds behind a closed door to spend time inside the Infinity Mirrored Room. Have your camera ready to strike a pose and take a selfie!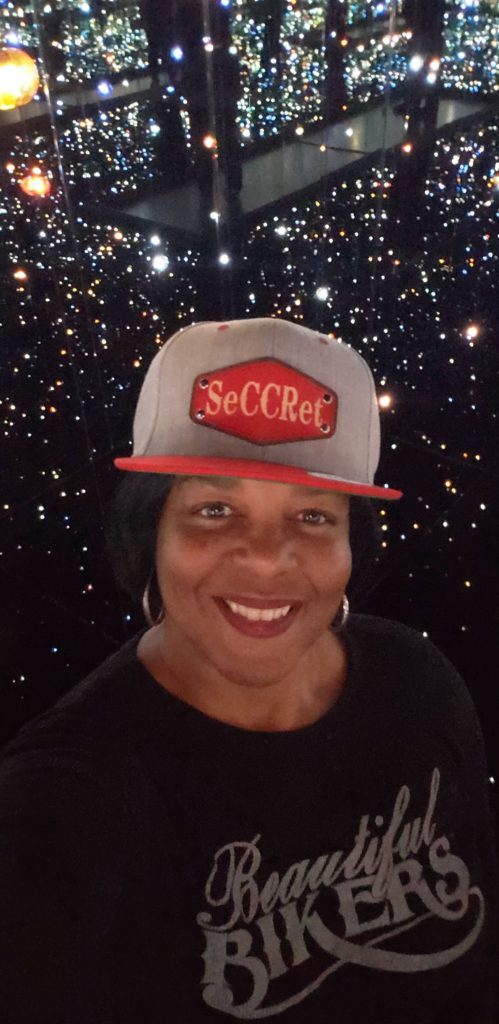 Under the Table by Robert Therrien – Grab a seat and let's enjoy a very small bite to eat in the Giant's den…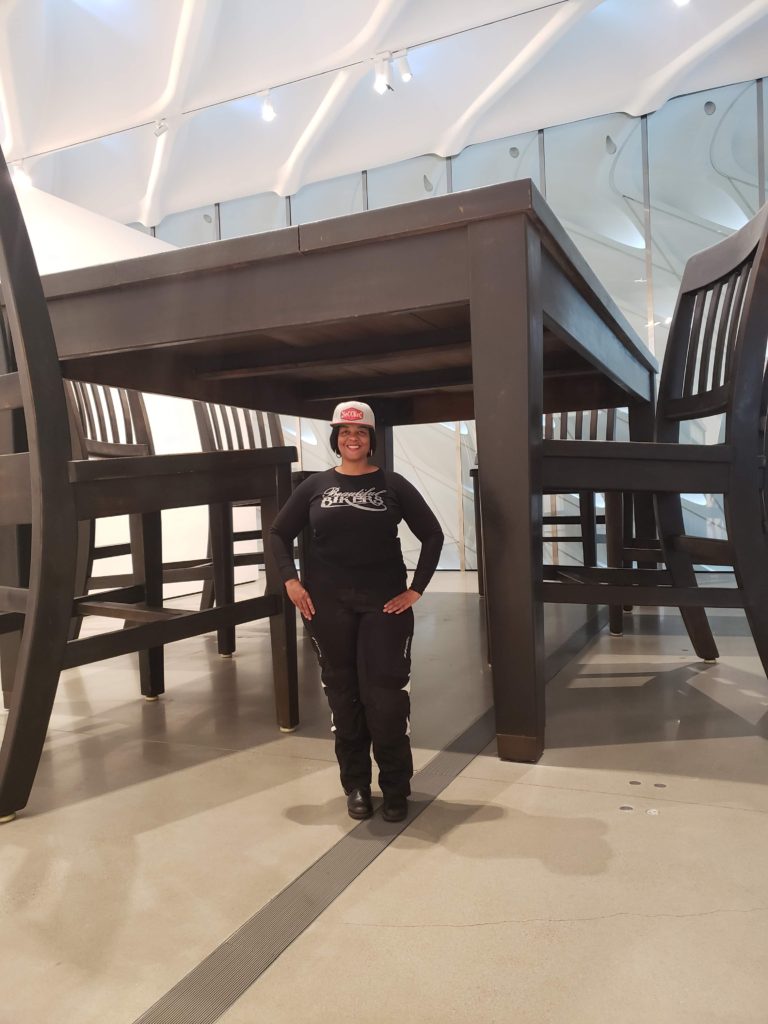 The eyes are creepy on the porcelain sculpture of Michael Jackson and his chimpanzee Bubbles by Jeff Koons…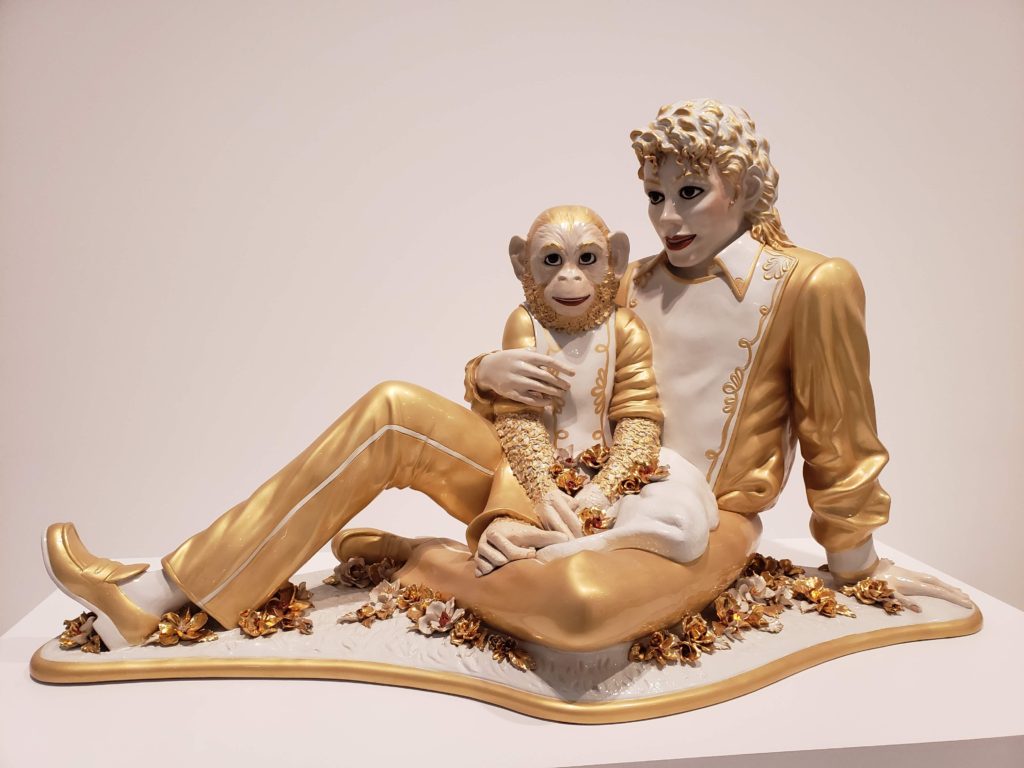 Roe v. Wade 1973 Supreme Court decision was addressed in a powerful and political art statement (Untitled) Your Body is a Battleground by artist, activist and feminist Barbara Kruger.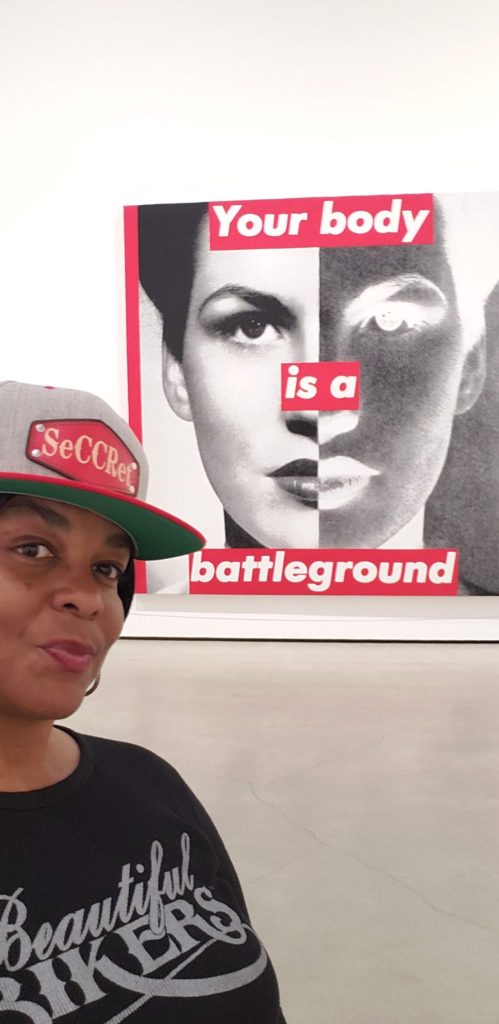 It was really cool to see Jean-Michel Basquiat's paintings on display. This one is titled Melting Point of Ice. Unfortunately, Jean-Michel Basquiat committed suicide at the young age of 27.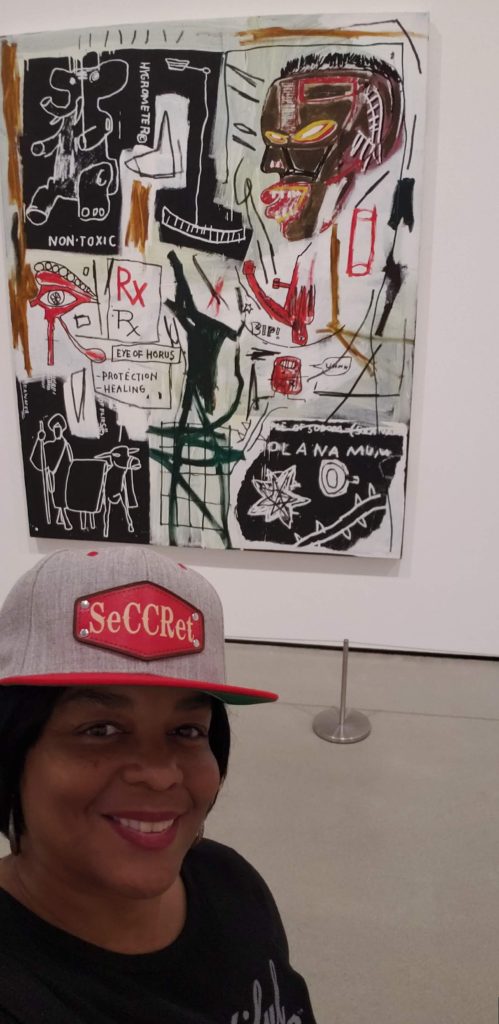 If you decide to visit the Broad Museum, download the Broad mobile app available for iPhone and Android to serve as an audio guide.
A huge thank you to Rick Mitchell for a private tour of the Broad Museum.