Barton G. is an upscale restaurant with elaborate and fun food presentations so have your social media camera ready for Facebook live or to capture several Instagramable moments.
There are two Bart G. restaurants in the United States located in Miami, Florida and Los Angeles, California. Locations are coming soon to Las Vegas, Nevada, New York, New York and Chicago, Illinois plans to open in fall 2018.
The outside entrance of the Los Angeles, California restaurant doesn't match the décor inside.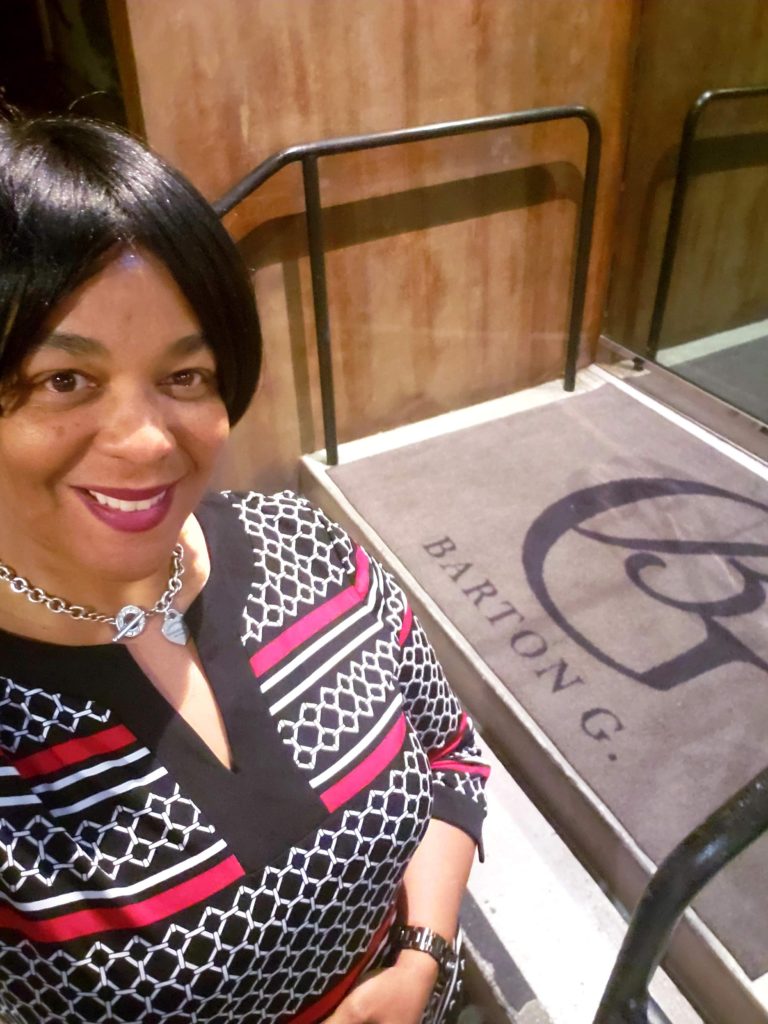 The inside of the restaurant has an elegant ambiance with dim lights and high ceilings.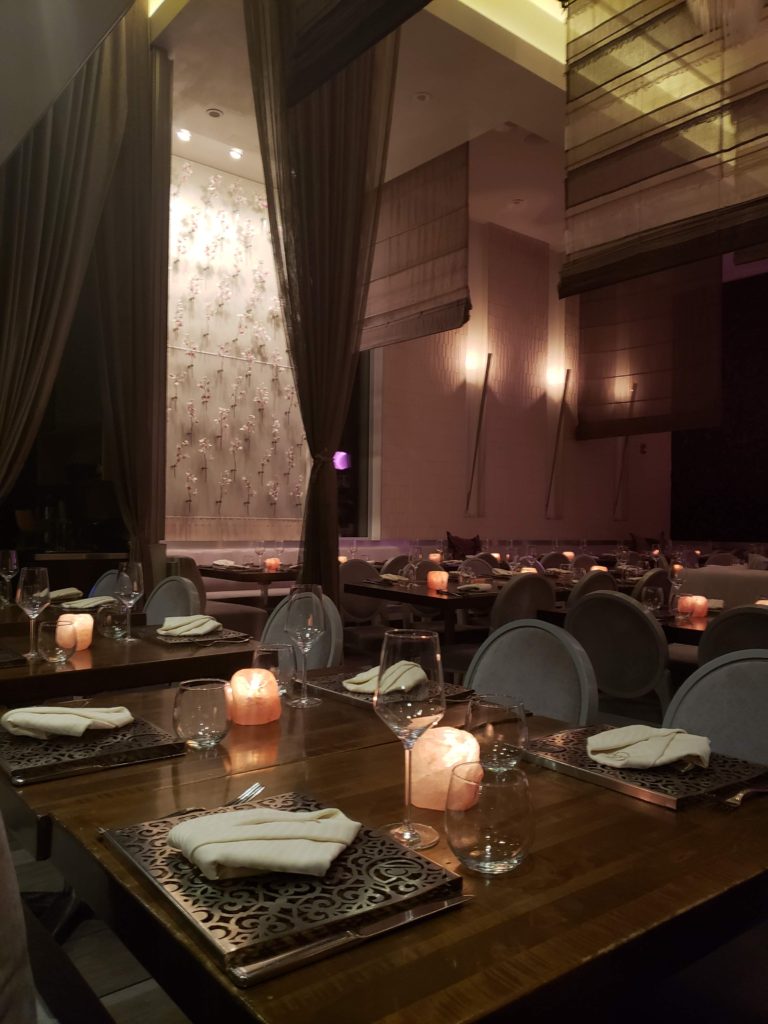 The flatware and wine glasses surround the tuxedo folded napkin with the embroidered initials BG.  The servers were appropriately dressed for the occasion with metallic leather aprons as they present us with leather menus to order food and drinks.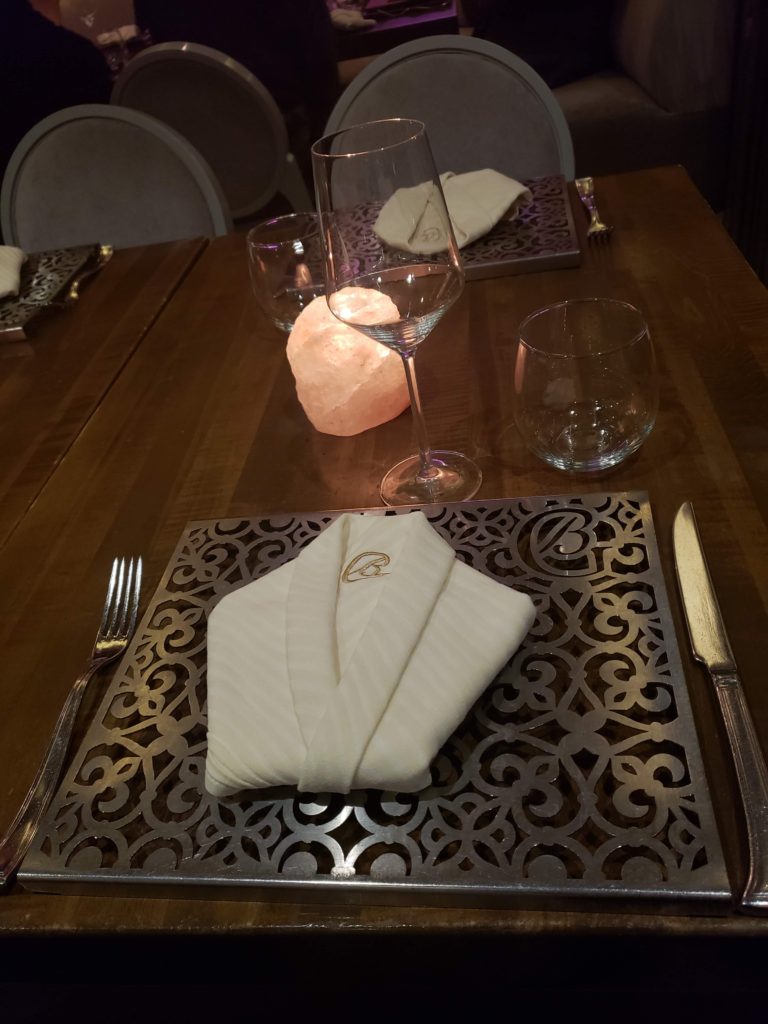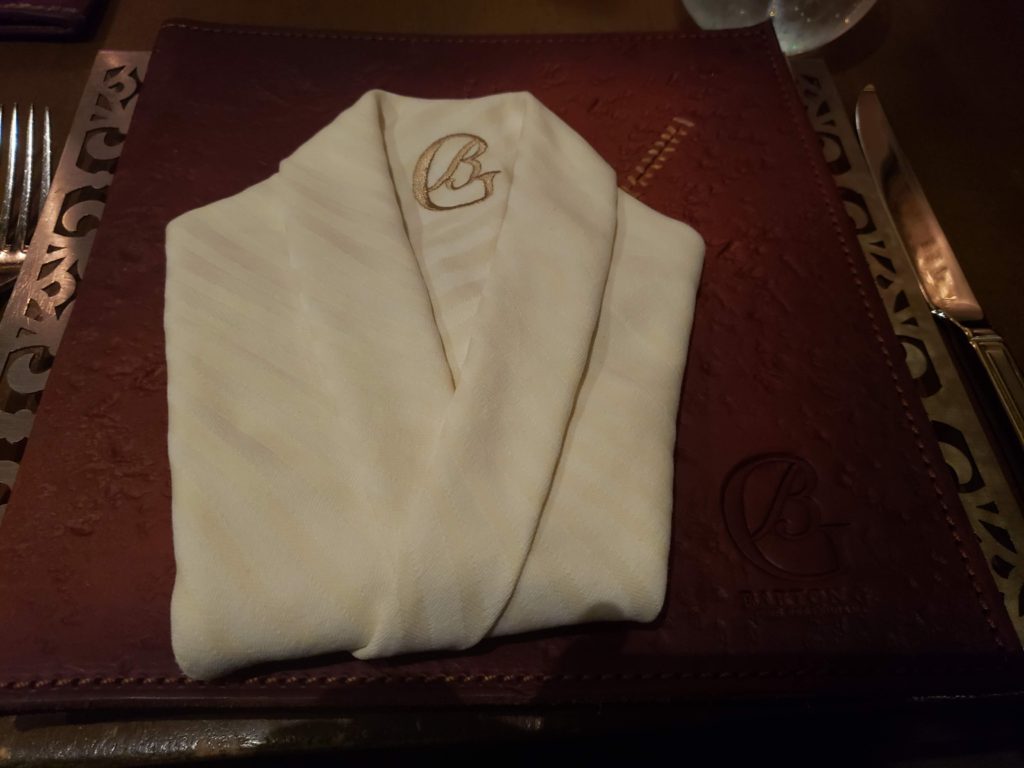 We order cotton candy martini and dirty martini with vodka popsicle infused with liquid nitrogen providing an illusion of smoke for our dinner meeting.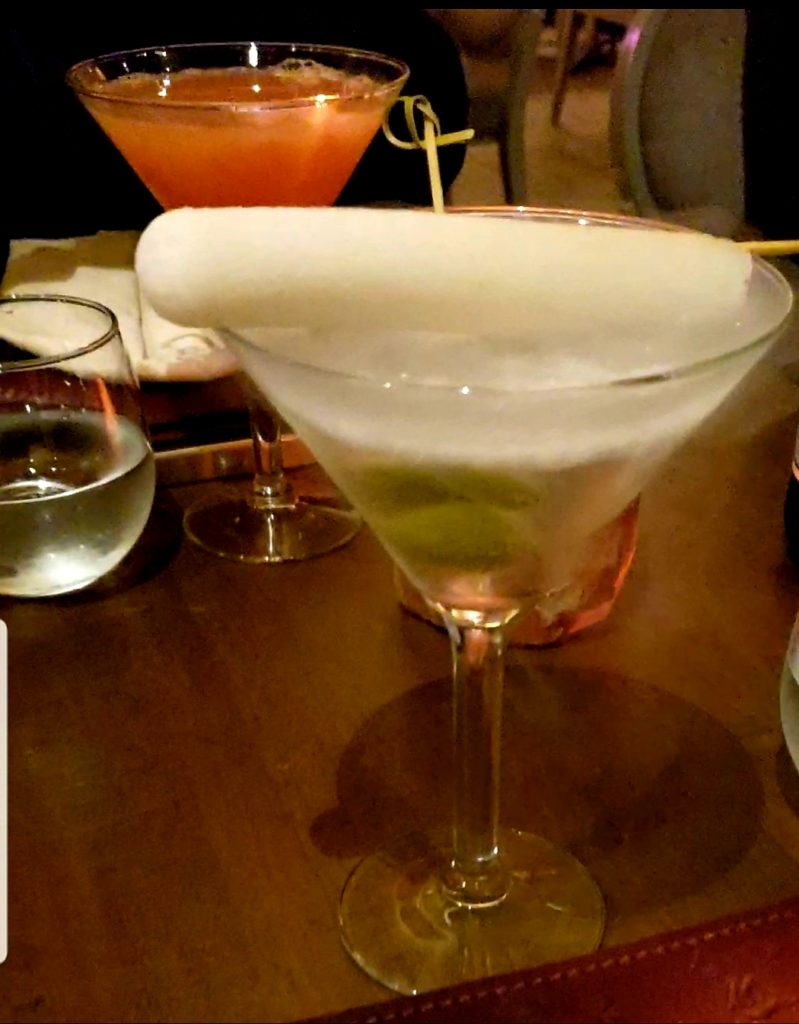 The Bucket of Bones appetizer is a skeleton balancing two buckets one with meat and kettle chips and in between the legs of the skeleton is honey gorgonzola dip. The meat bucket includes baby back ribs, beef ribs, lamb lollipops, chicken drumettes. I ordered beef ribs because I do not eat pork.

The Bucket of Bones appetizer is meant to be eaten with your fingers, to resist the urge of licking your fingers, warm wet napkins and lemon were provided to clean hands for good table manners.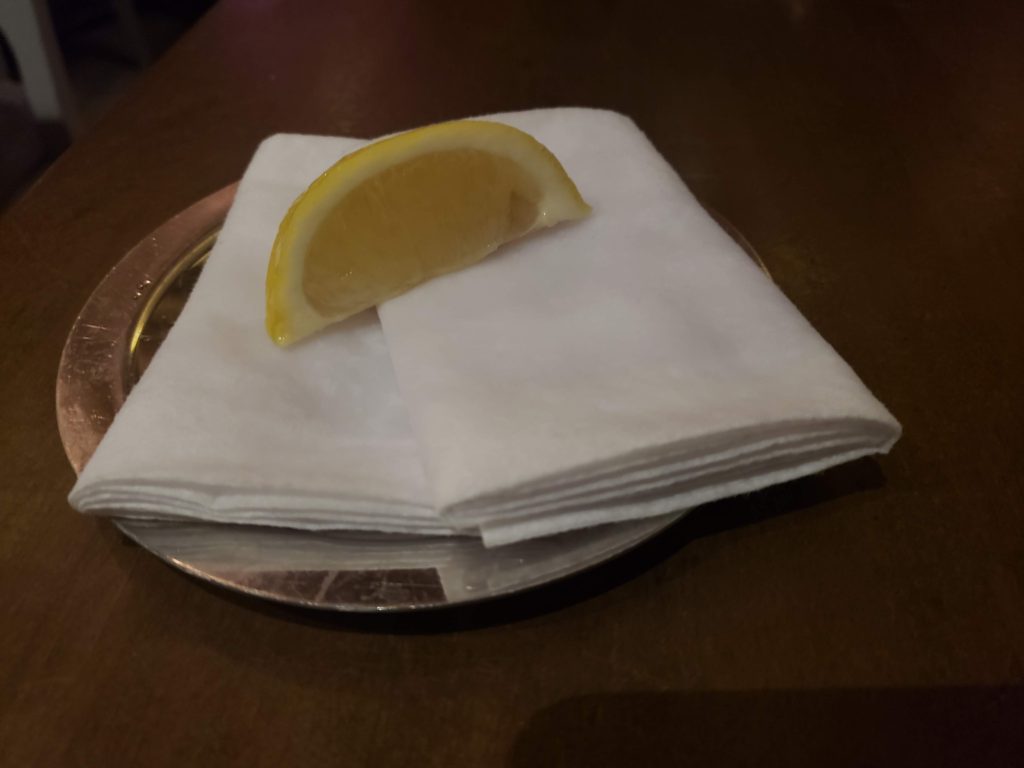 Macaroni and Cheese is served on a large Mouse Trap.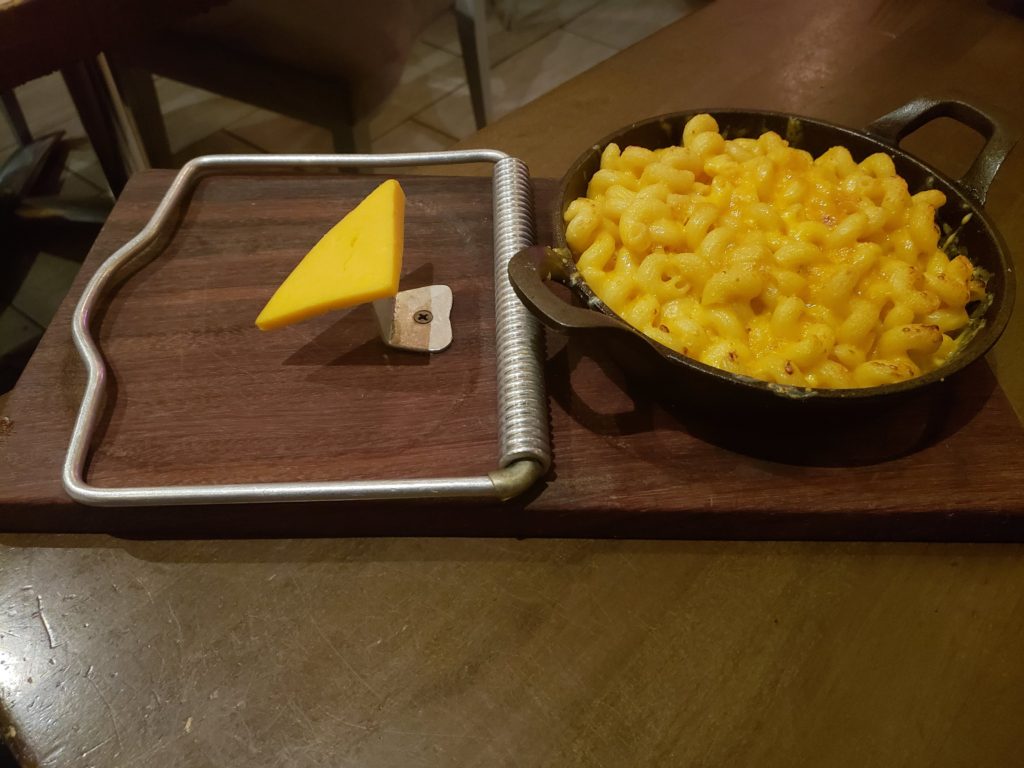 Try not to snap your finger in the mouse trap while you are reaching for the slice of cheddar cheese!
48 oz. Grass Fed, Grain Finished Dry Aged Porterhouse Steak!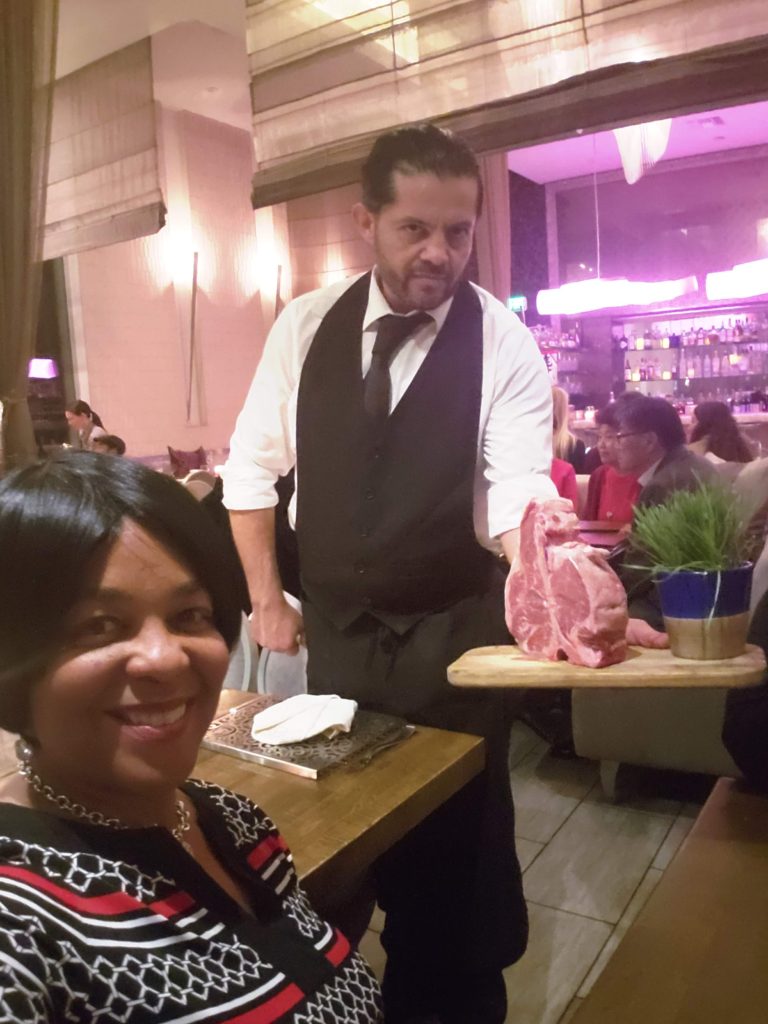 Charbroiled and carved steak with roasted mushrooms, battered onion rings, natural juices, Buttermilk Yukon potatoes, cheesy spinach served on THE LAWN MOO-ER with a loud motor sound!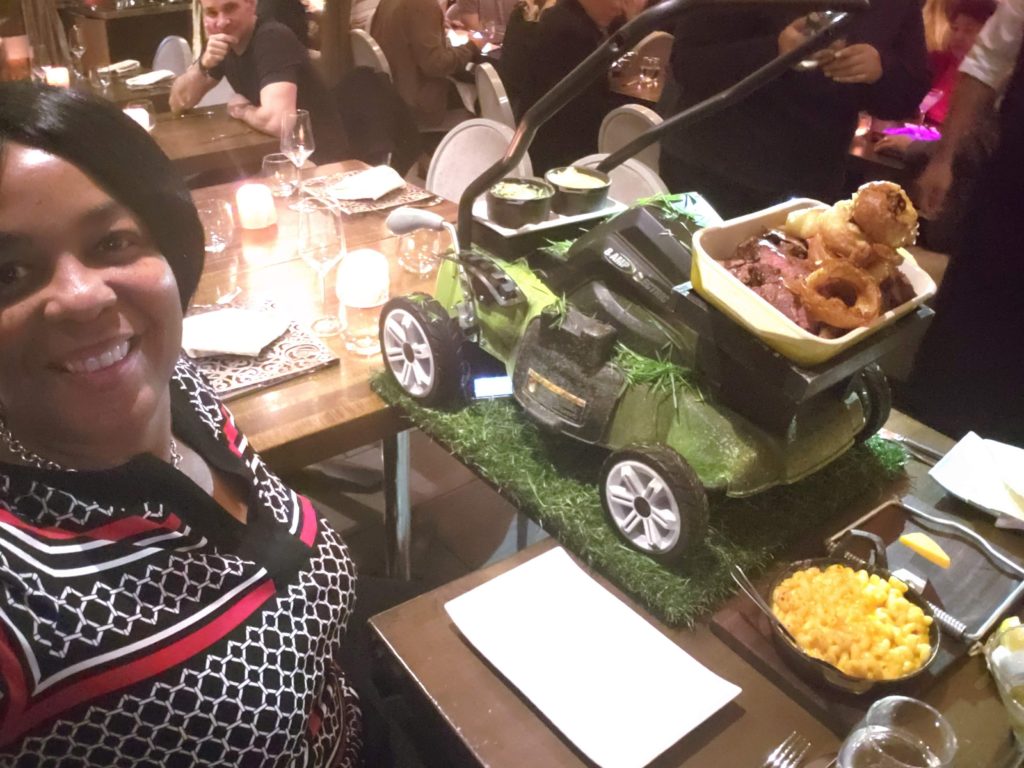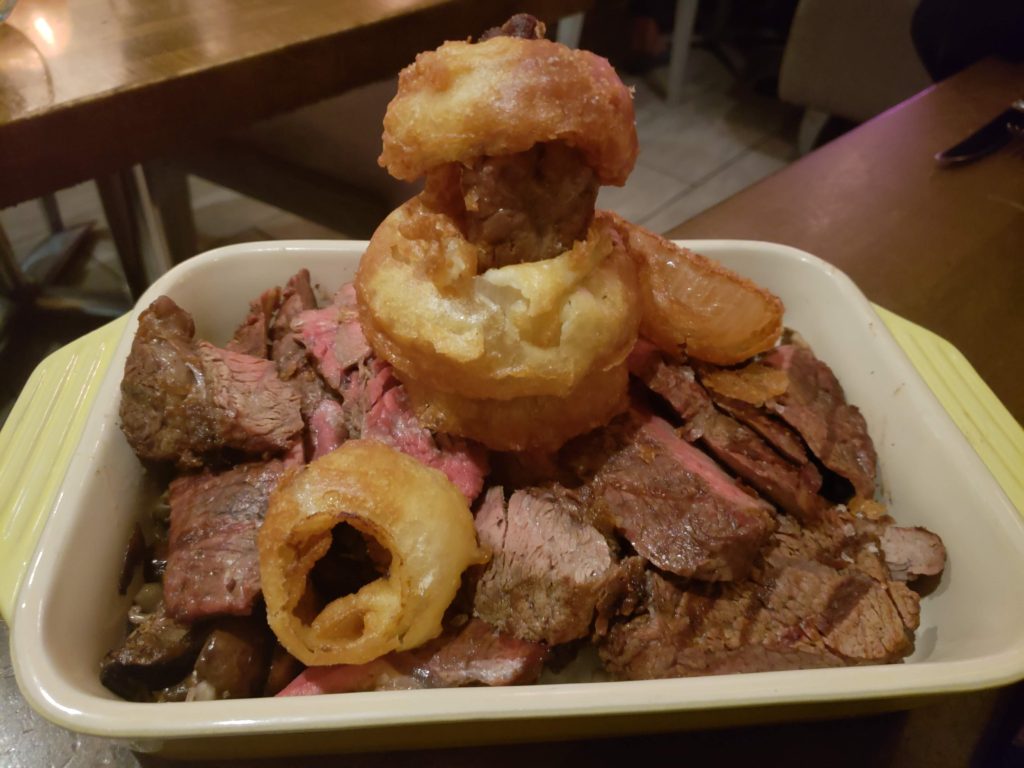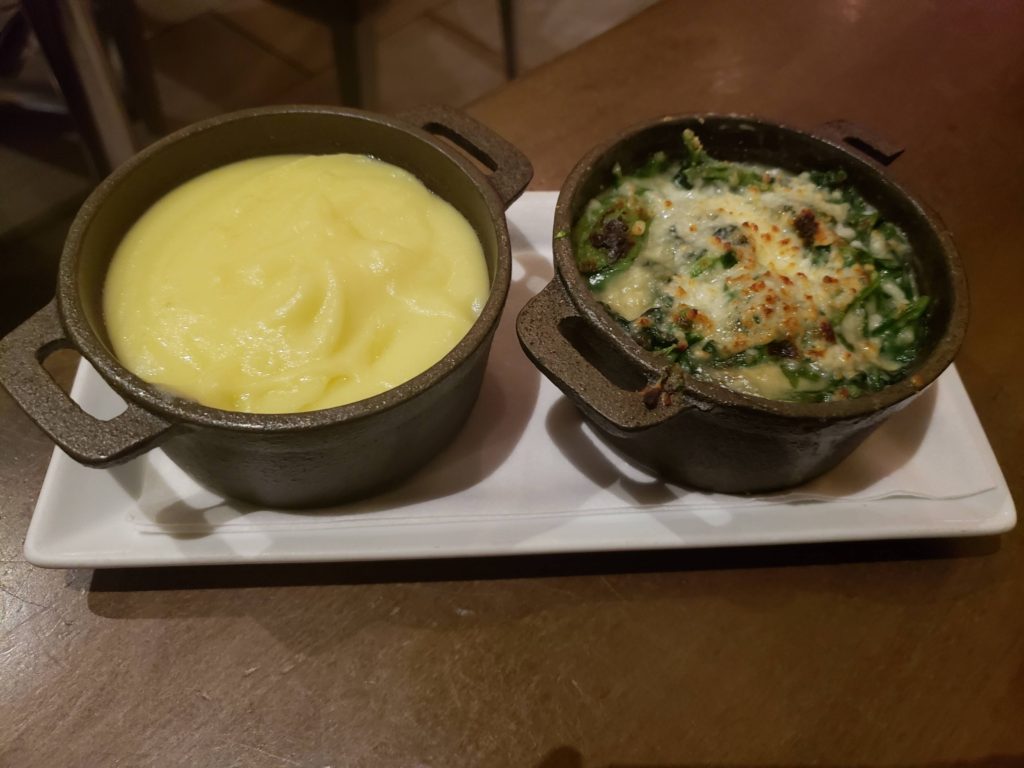 Desert menu is a paper scroll inside a small brown paper bag.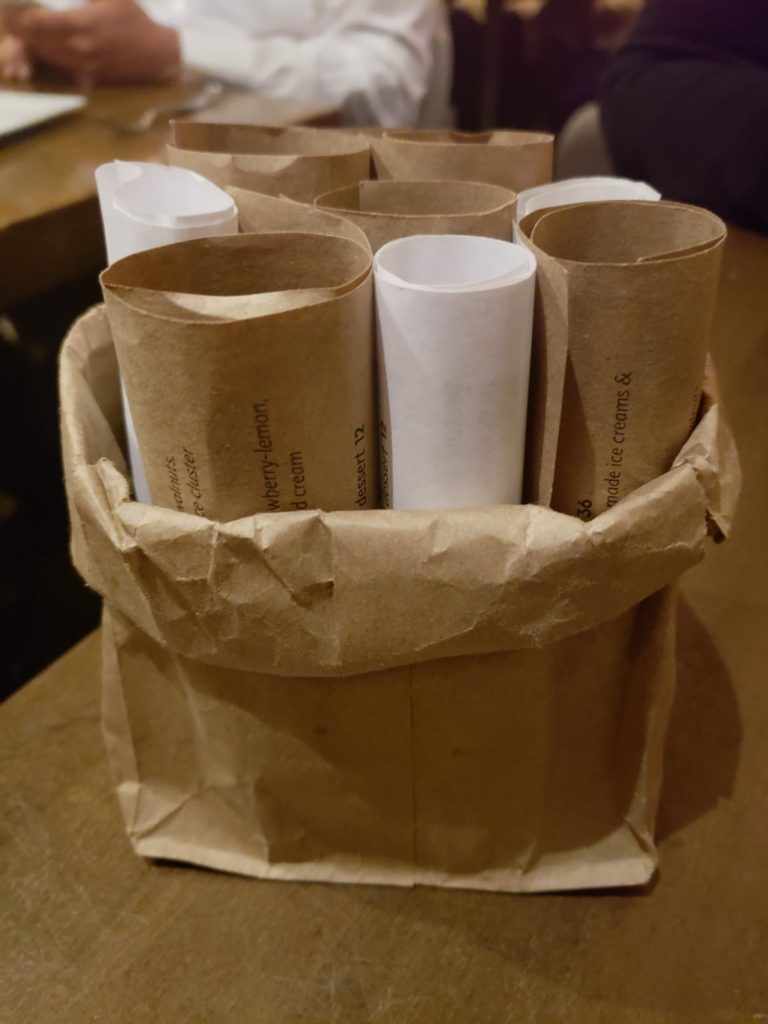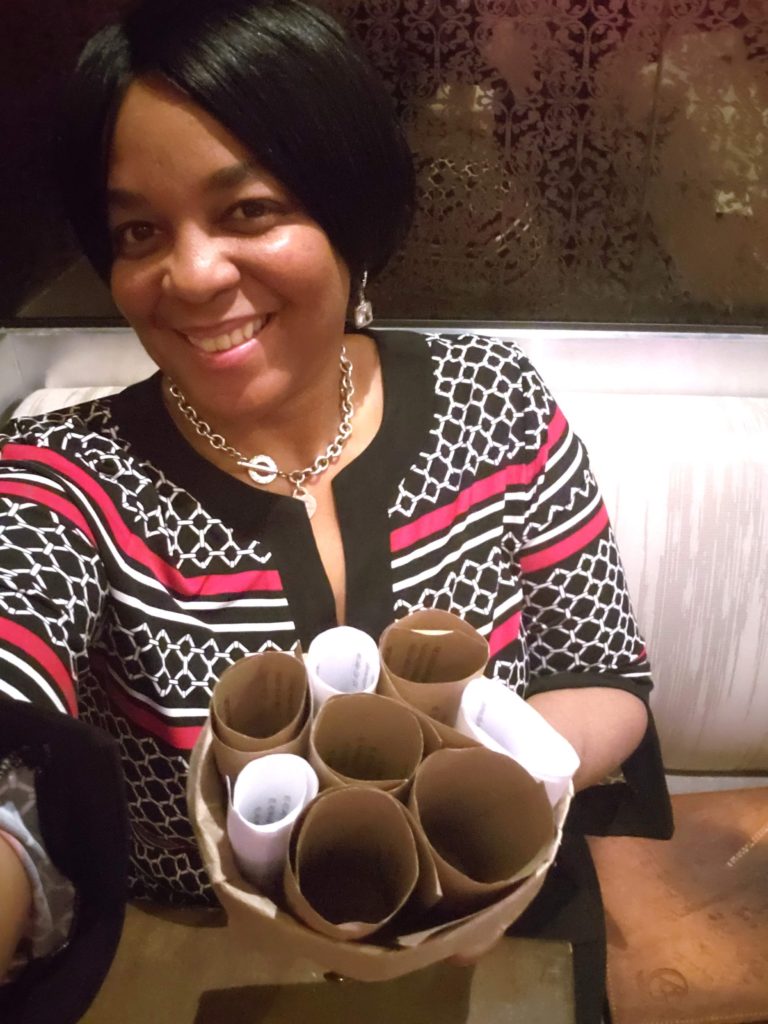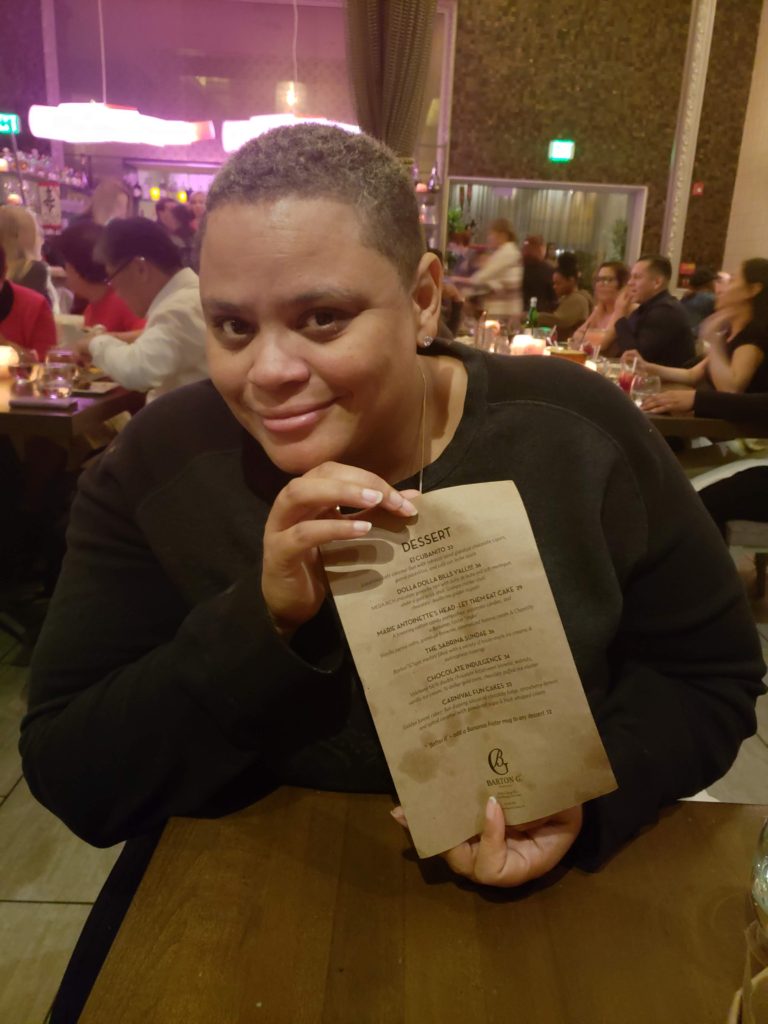 The BIG BILL is delivered to the table inside a small envelope with the word Damage. The elaborate meal with exaggerated and extravagant presentations was WORTH EVERY PENNY!