It's rare to see colorful structures in the middle of the desert. From afar I thought I saw giant size Simpsons cartoon characters until I saw the sign Seven Magic Mountains next exit.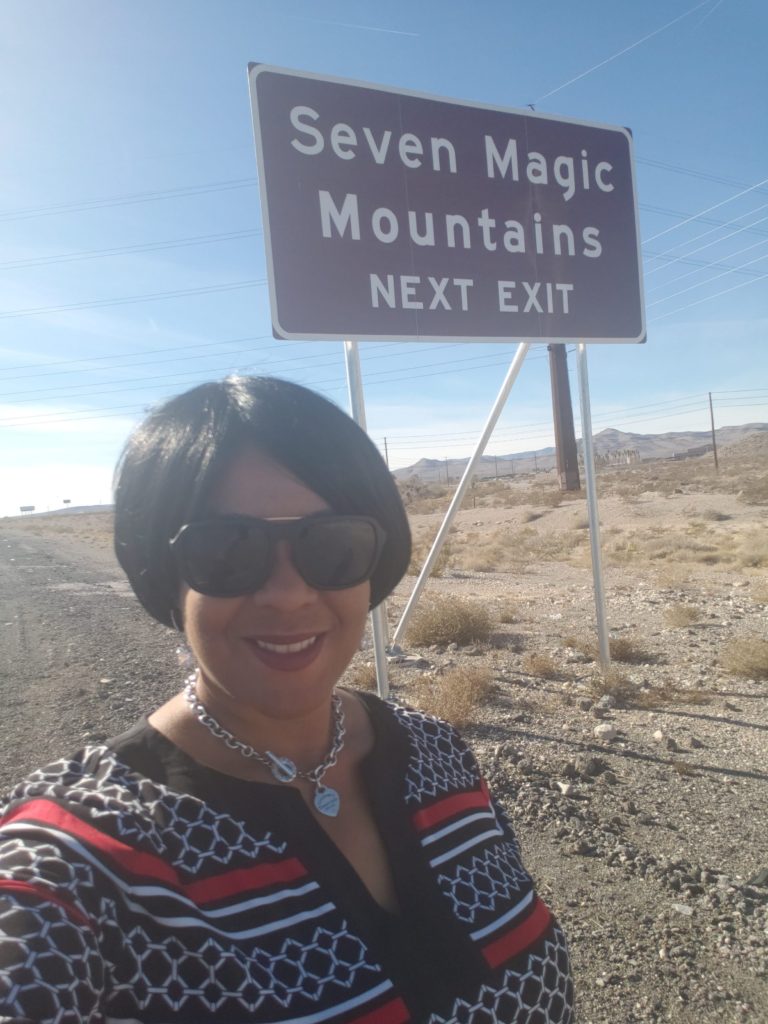 The Seven Magic Mountains can be seen from a distance on Interstate 15 traveling north or south between Los Angeles, California and Las Vegas, Nevada. The paved roads lead to a graveled parking lot. It's FREE to park and view the Seven Magic Mountains in a place open to the public.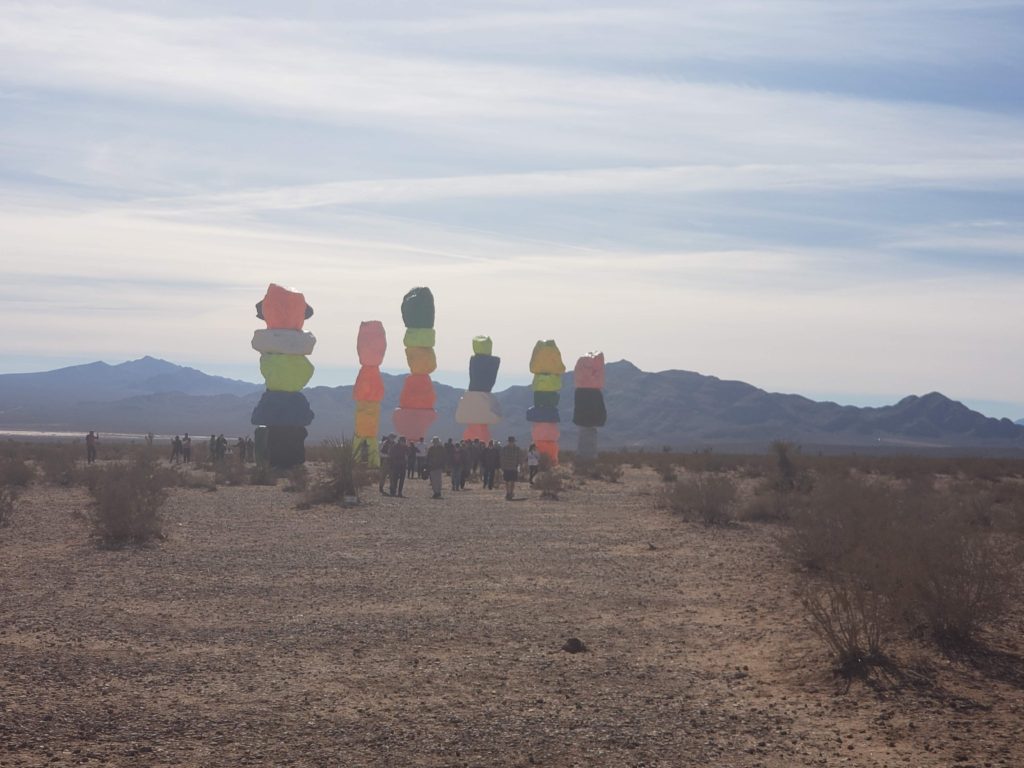 There are signs warning visitors to stay on the designated path because Venomous snakes may be present in the area.
Swiss artist Ugo Rondinone created the Seven Magic Mountains with bright colorful boulders to stand between 30 and 34 feet high. The colorful boulders also glow in the dark at night!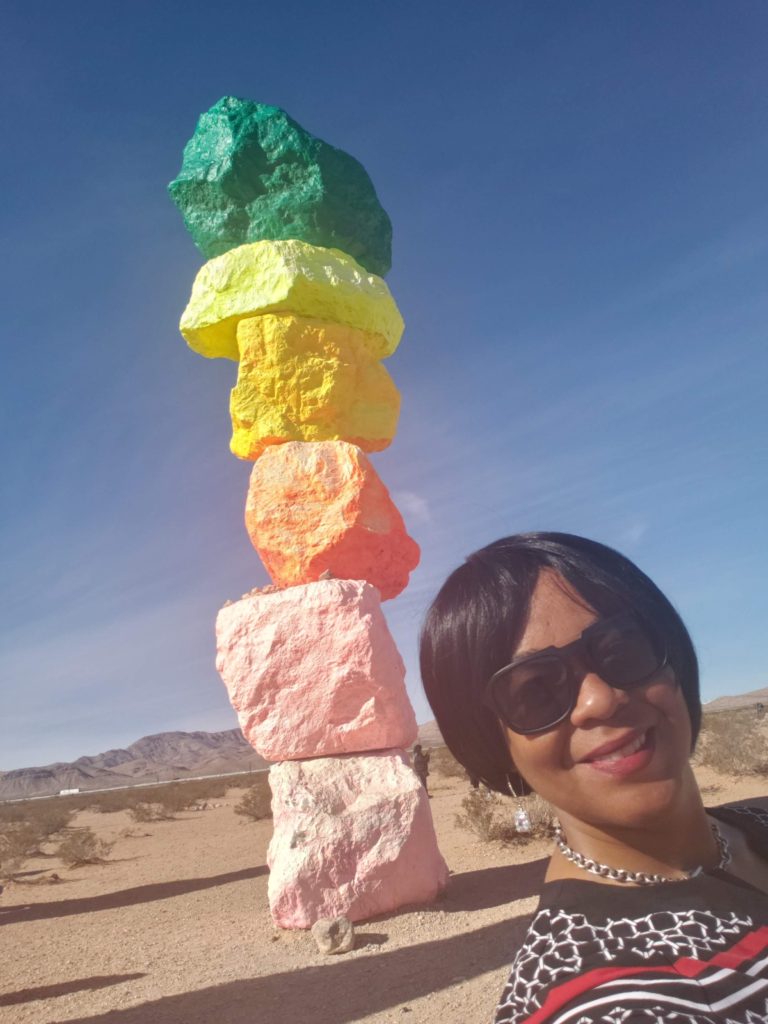 The Hoodoos in Utah inspired Rondinone to come up with the Seven Magic Mountains while working on a Public Art Fund project.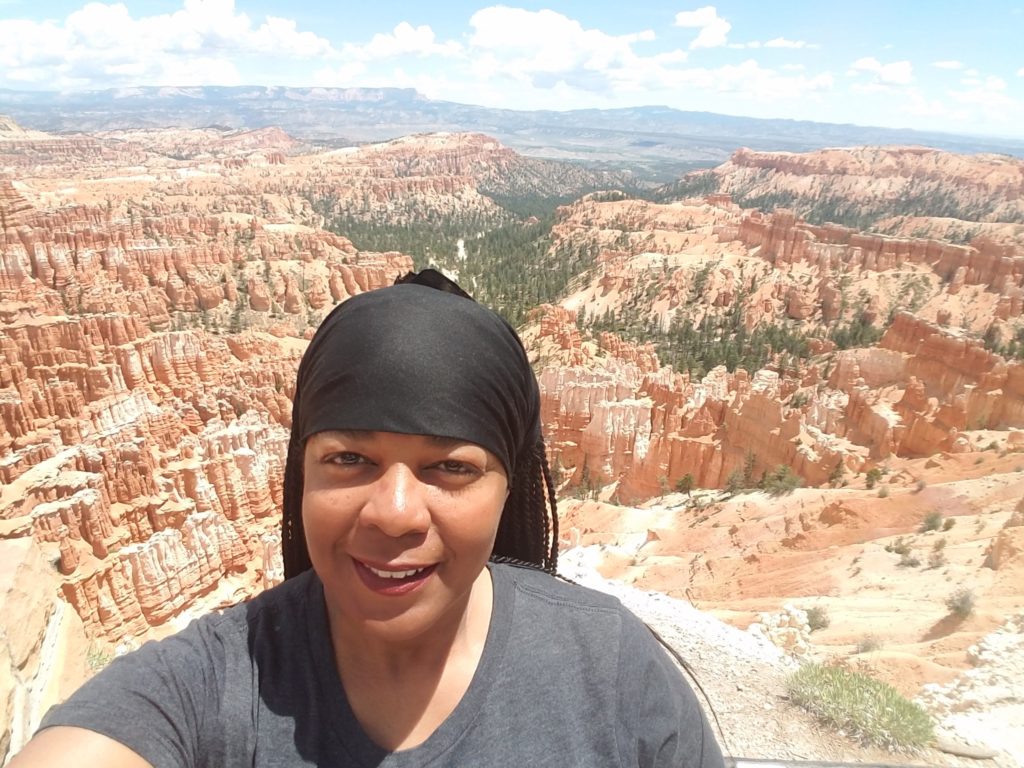 It took Rondinone approximately five (5) years to complete the Seven Magic Mountains, which was organized by the Art Production Fund and the Nevada Museum of Art.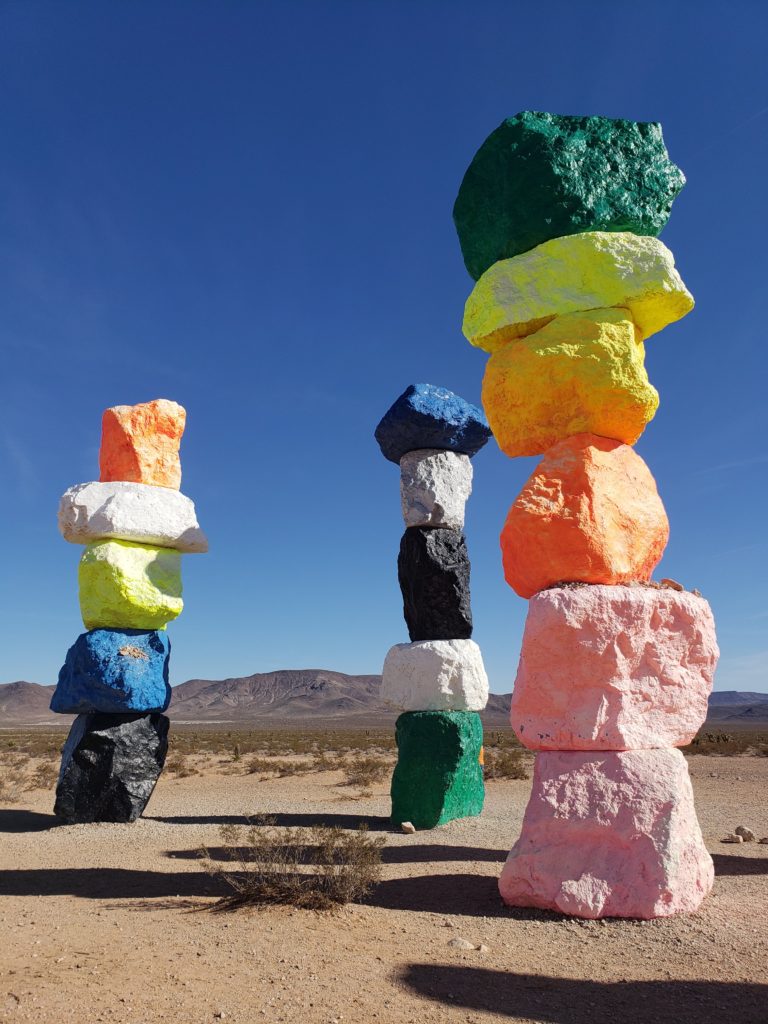 If a person decides to visit and climb to the top and fall to their death, the artist and producers of the Seven Magic Mountains are clear from liability due to the passage of legislation.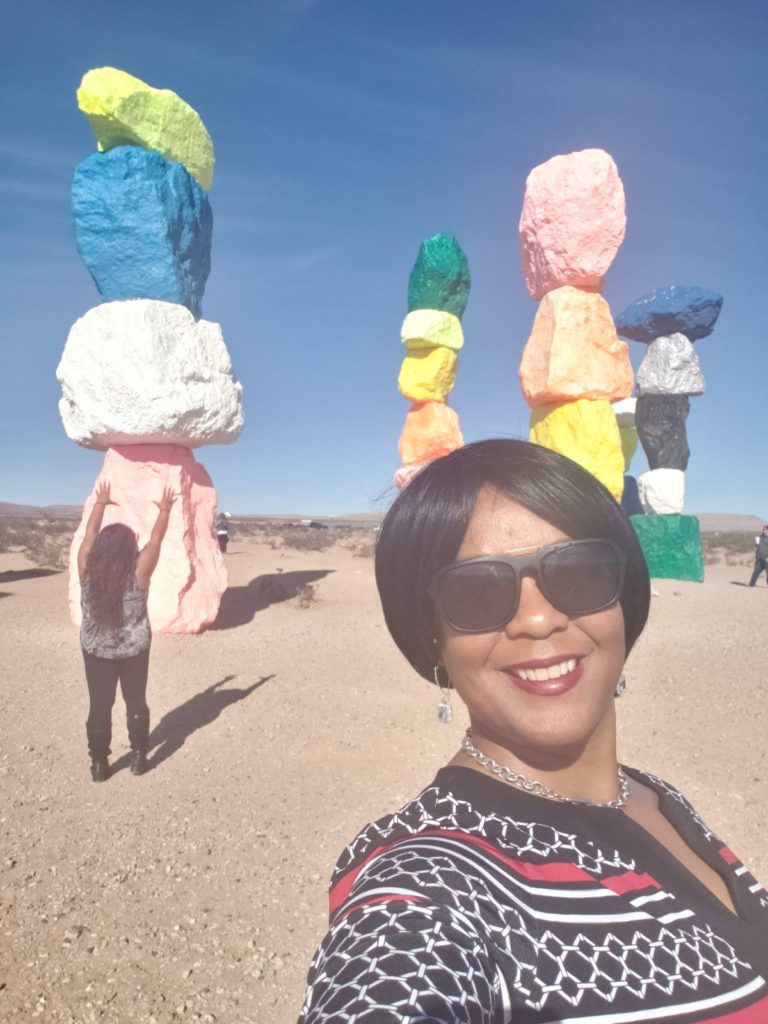 The Seven Magic Mountains has been standing strong in the desert since 2016 and they may be gone the end of 2018.  It's a lot of work maintaining a $3.5 million installation on Federal land. The Nevada Museum of Art is working on a longer-term plan to keep the Seven Magic Mountains at its current location, which is controlled by the Bureau of Land Management.