The Last Bookstore is the largest combination of used and new books and records in California and the largest independent bookstore in the world. There are two entrances into The Last Book Store one for those selling and trading books and records and the other for visitors like me looking to touch books, browse through pages, use a bookmark to pause reality and escape to another place and time.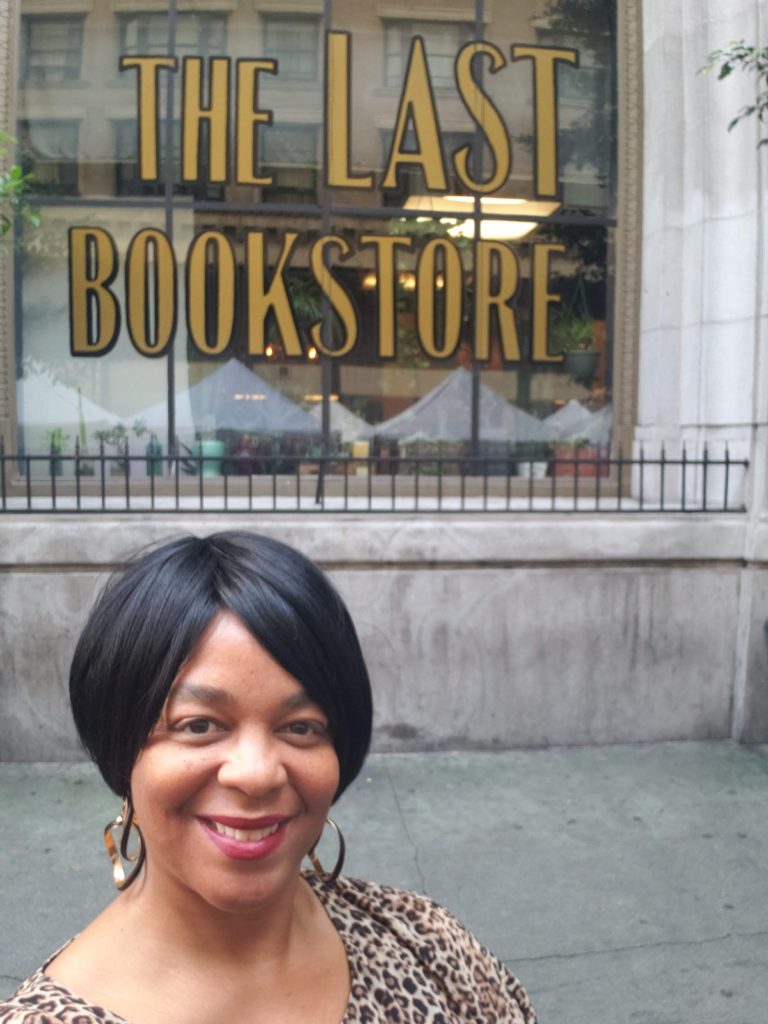 Visitors must check-in backpacks or large bags before entering the book store.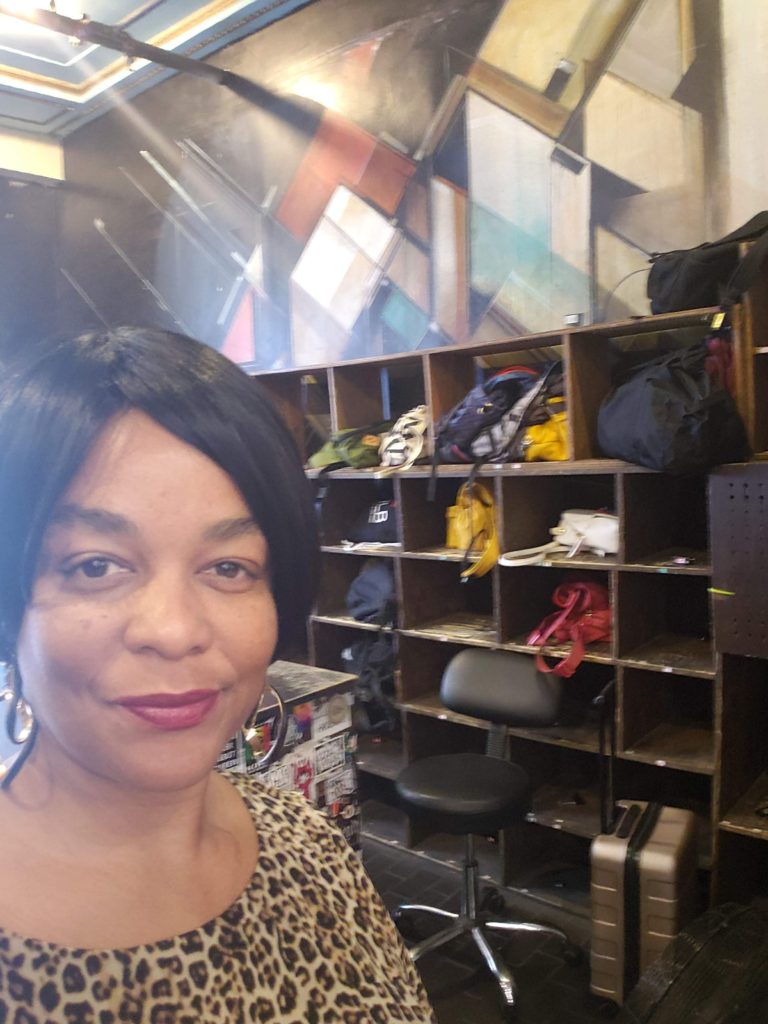 The moment I walk inside I notice books about women and by women on display starting with Becoming by Michelle Obama and too many to count in the Arts and Rare Book Annex on the first floor.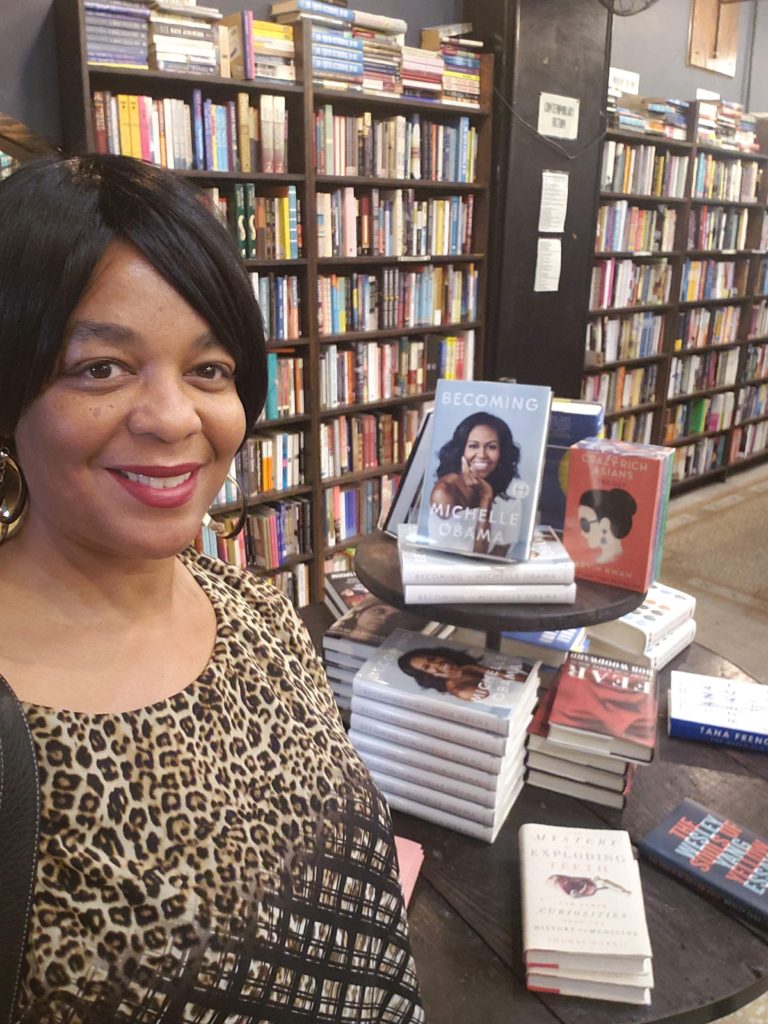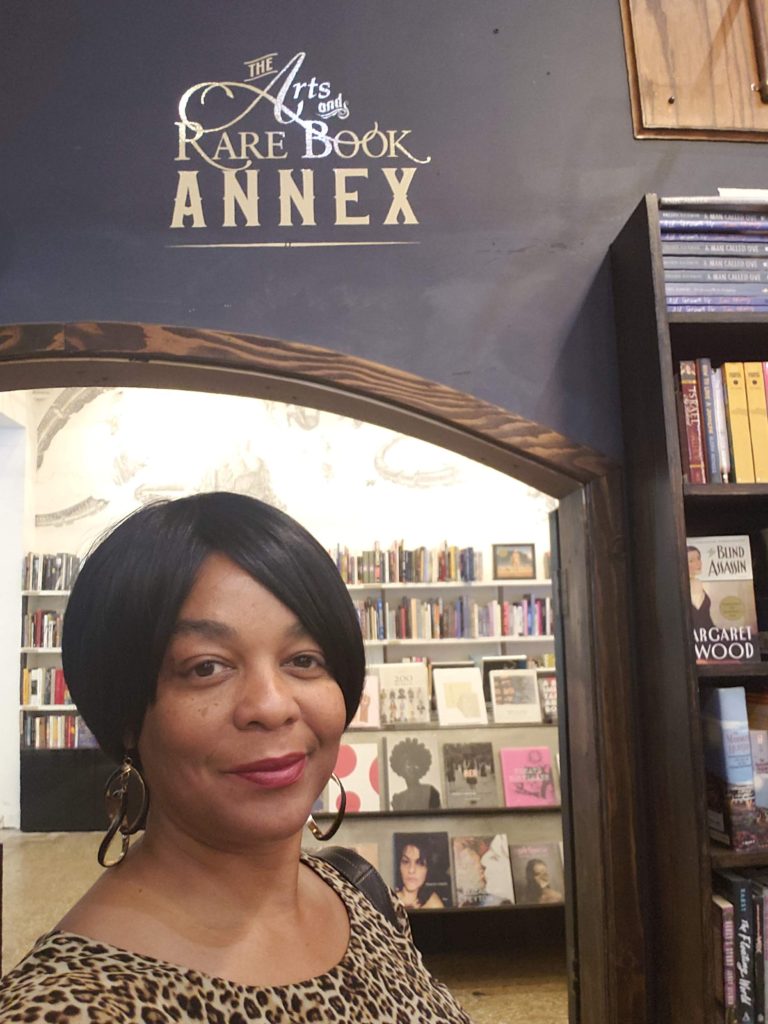 Before I walk out of the Arts and Rare Book Annex room, I stop to admire art hanging on the wall inside elegant frames to gracefully enhance the high ceilings.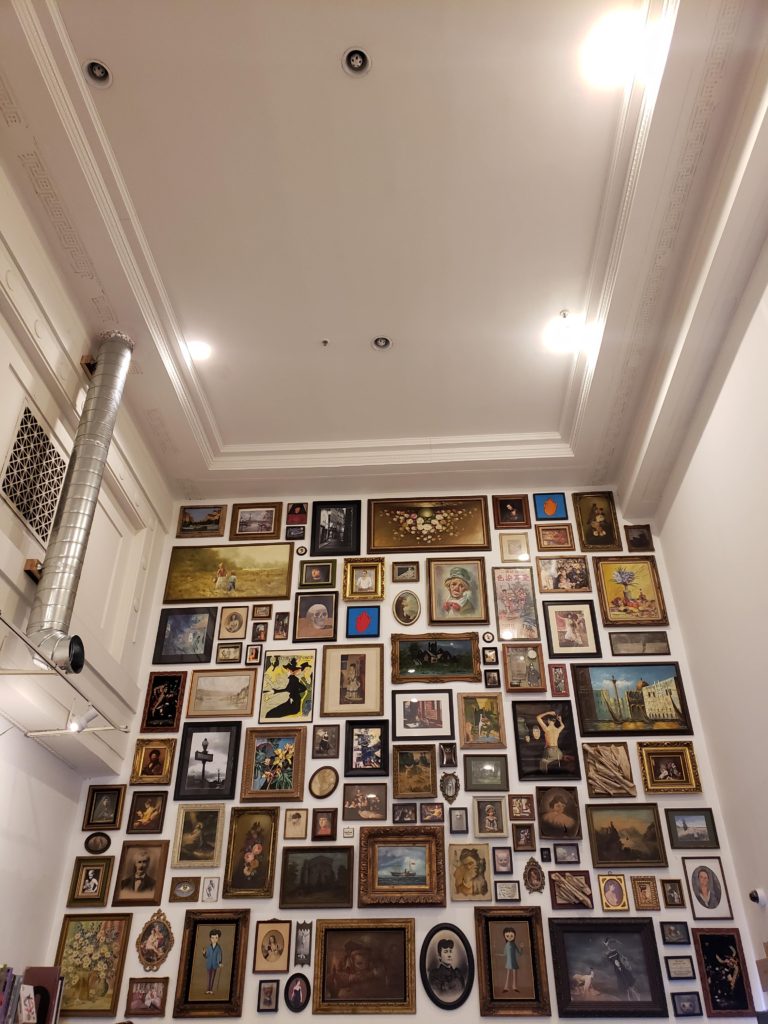 The record selection is also located on the first floor with a colorful arrangement of 45s serving as window decor allowing enough sunlight while browsing through a widespread selection of vinyl.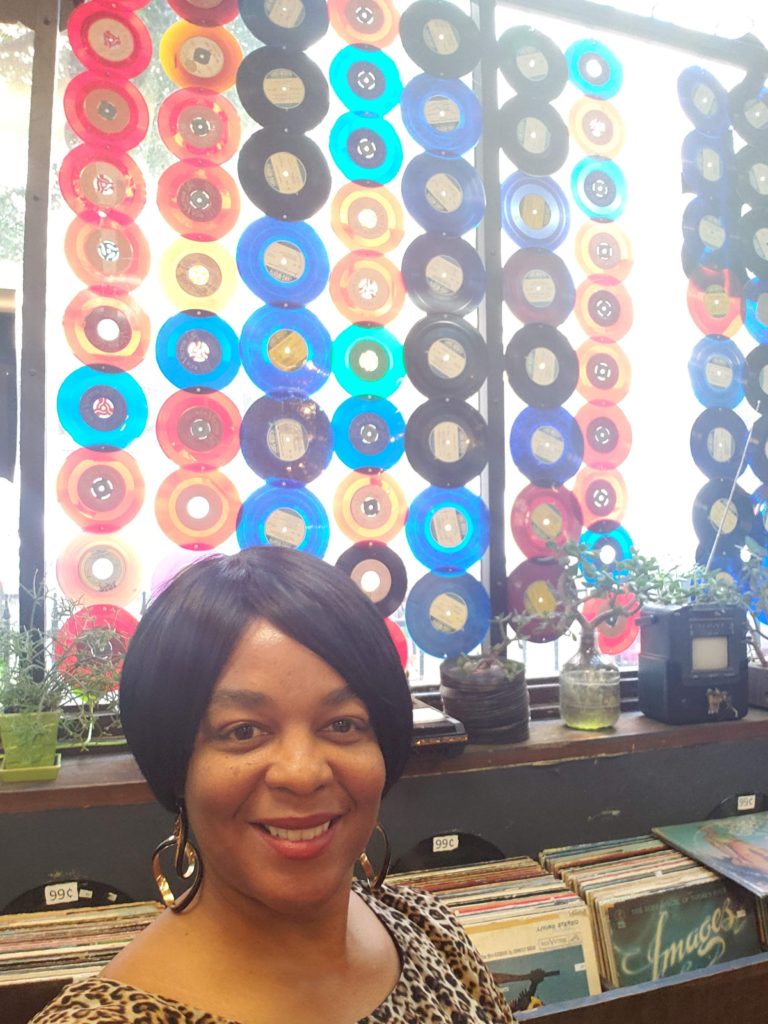 The stairs introduce the book by subject waiting for me upstairs.
On my way up the second flight of stairs with the introduction of more book subjects and the famous book tunnel, I notice a unique piece of art made from a box containing books, old photograph and manikin legs with skates.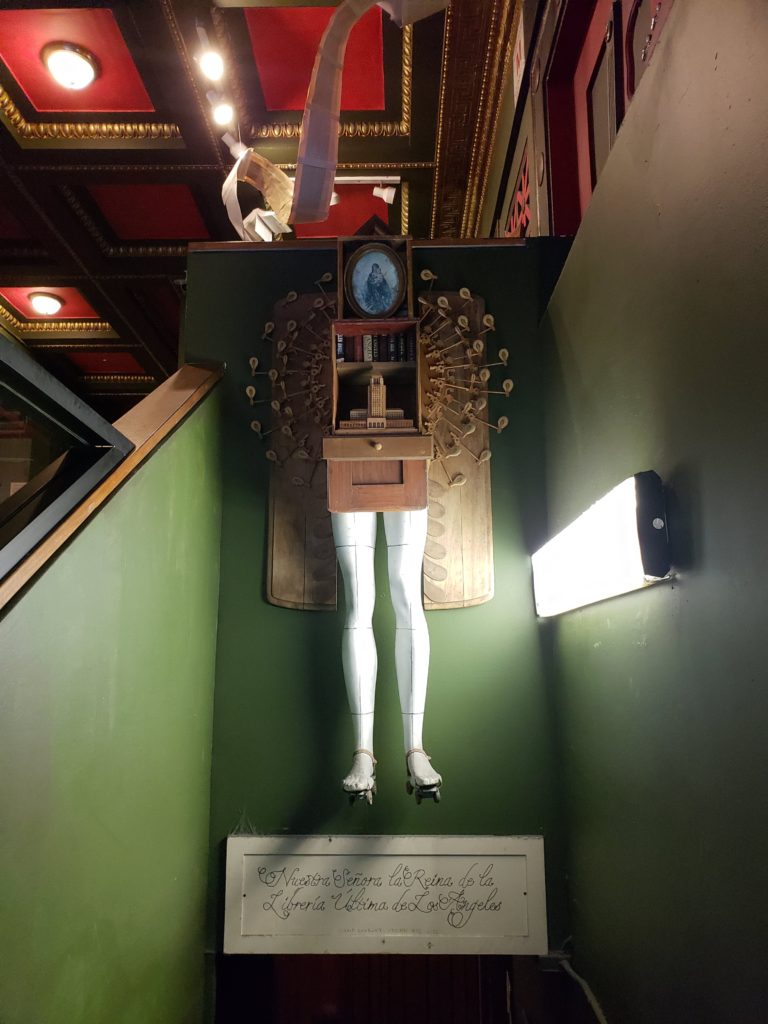 After I reach the labyrinth on the second floor, I admire more unique displays of art with books as the common theme.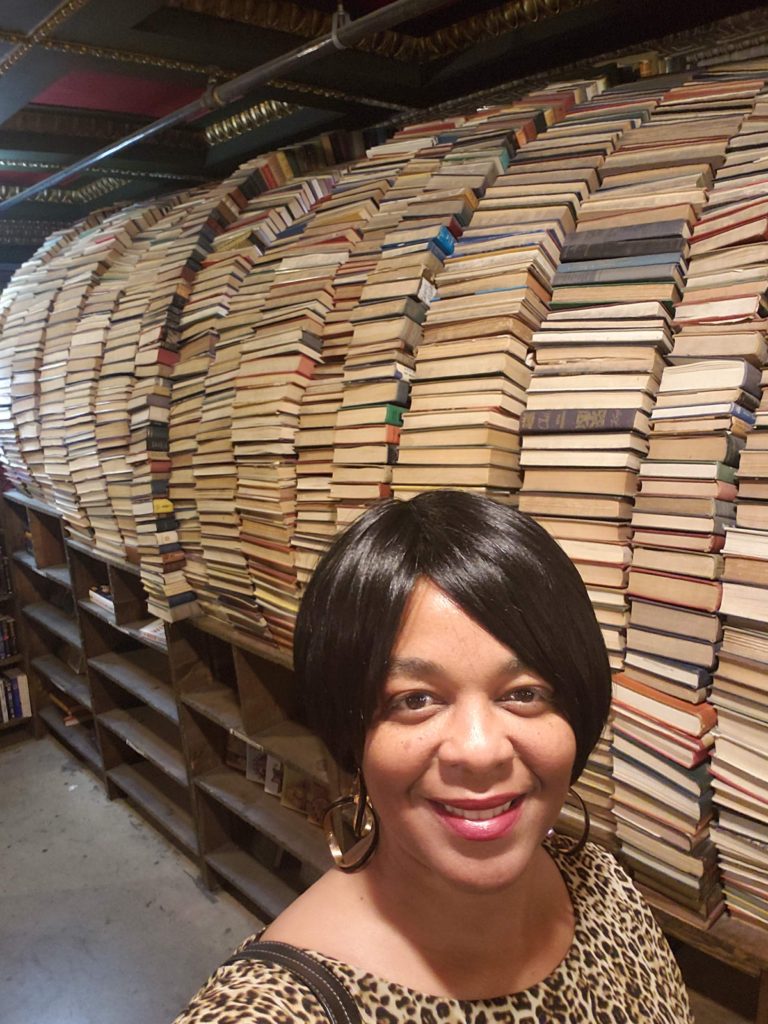 No public restrooms are available for visitors so come with an empty bladder if you are planning to stay for a few hours.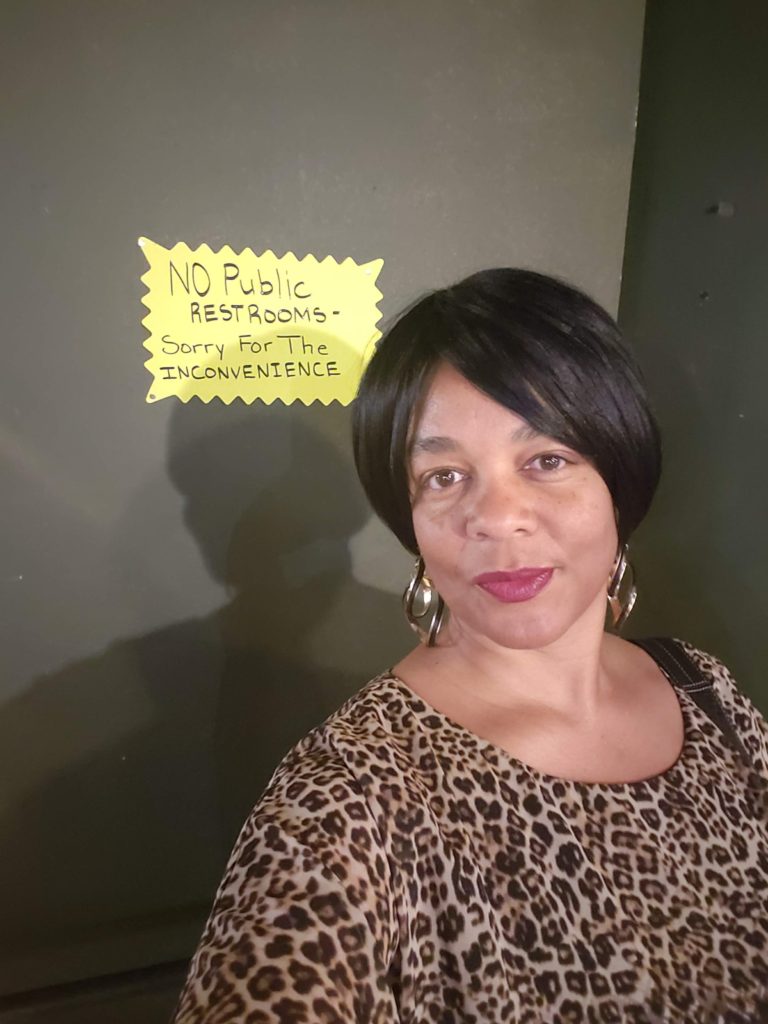 Walking through a book tunnel made of old books is super cool…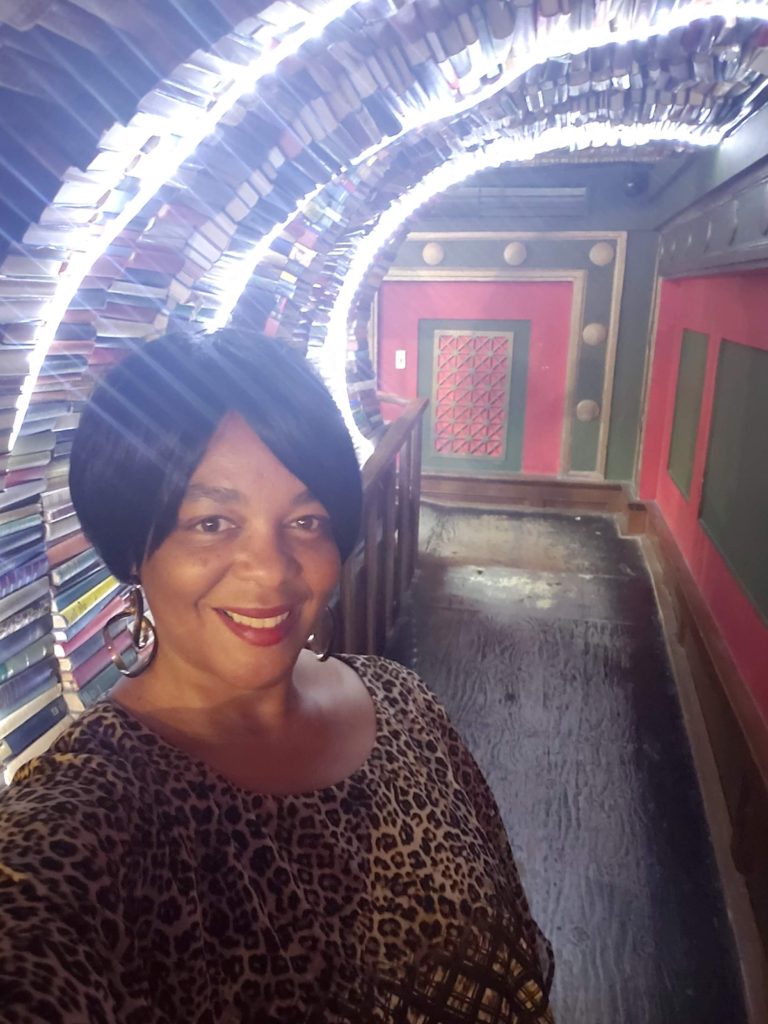 Square books stacked to form a literary circle…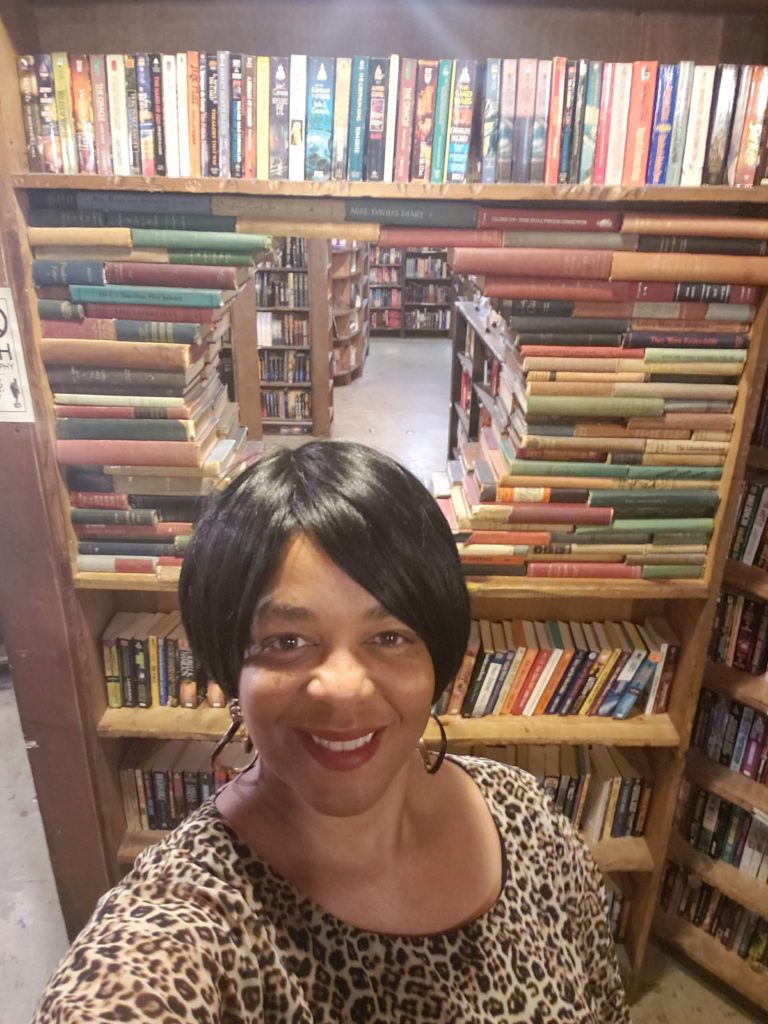 There is a one (1) hour limit to sit on a comfortable couch or chair and enjoy a good book.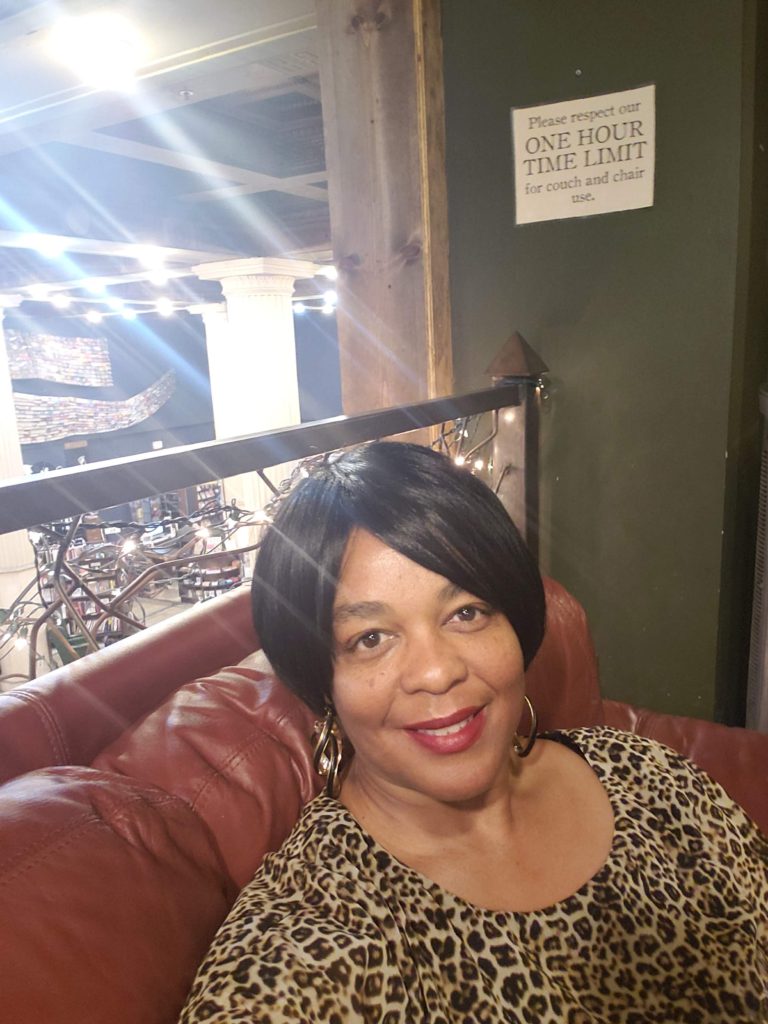 The Last Book Store is located inside an old bank building. The former bank vault is appropriately titled the Horror Vault with books of true crime, paranormal, aliens, drugs and conspiracies/counterculture.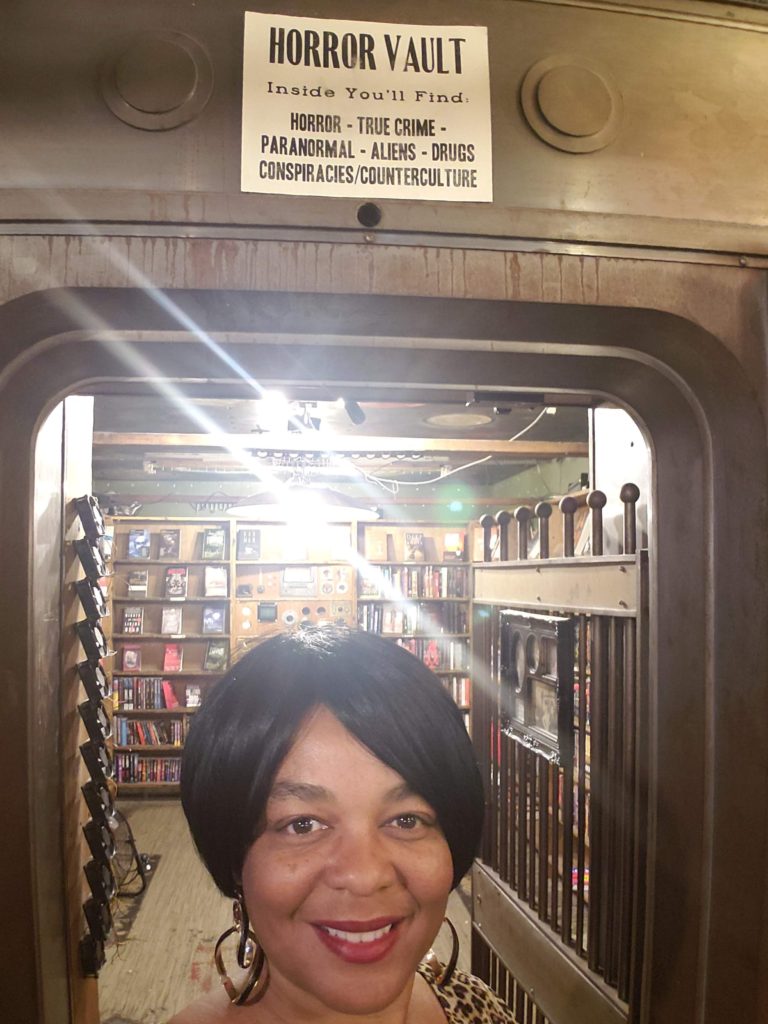 If you don't want to spend your valuable time circling around the block in traffic to search for an empty parking meter spot or you don't want to pay a hefty price to park in a lot, you may consider using public transportation for your visit to The Last Bookstore.