Morocco is a country in North West Africa so it was nice to enjoy a delicious 6 course dinner with my loved ones locally at Babouch Moroccan Restaurant in San Pedro, California.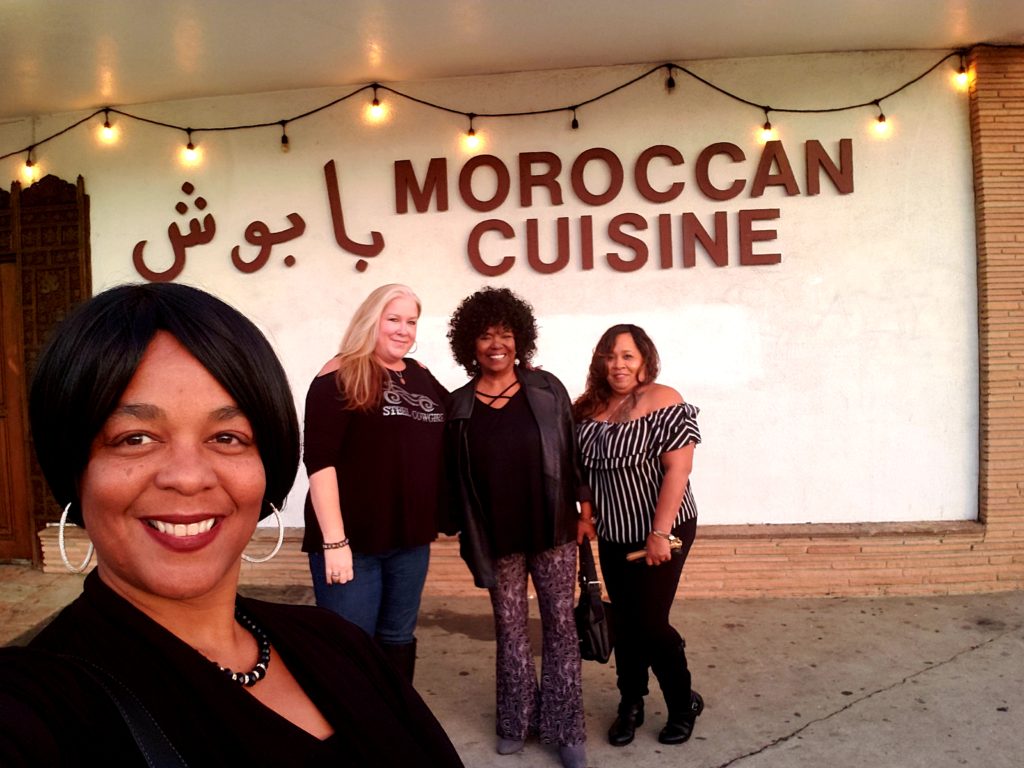 We were the first to arrive at the restaurant for our 5:00pm dinner reservation allowing us time to relax, walk around, listen to the music playing softly in the background and admire the different dining rooms inside the restaurant.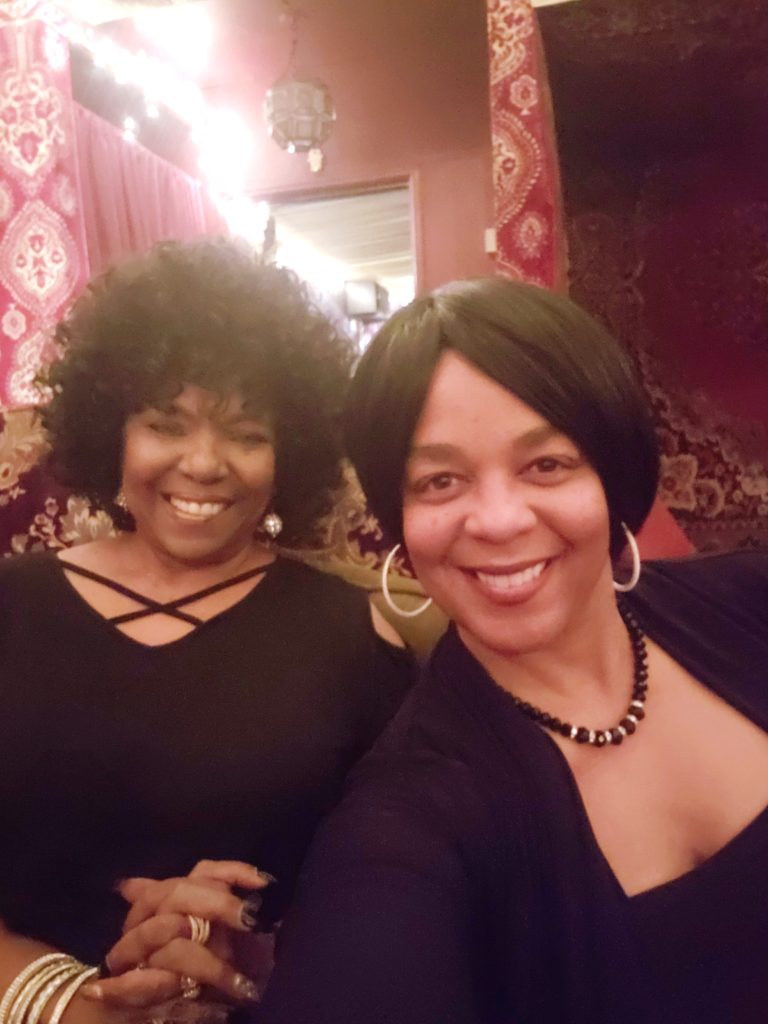 Large round tables are surrounded by bench seats with pillows and foot stools to sit for dining.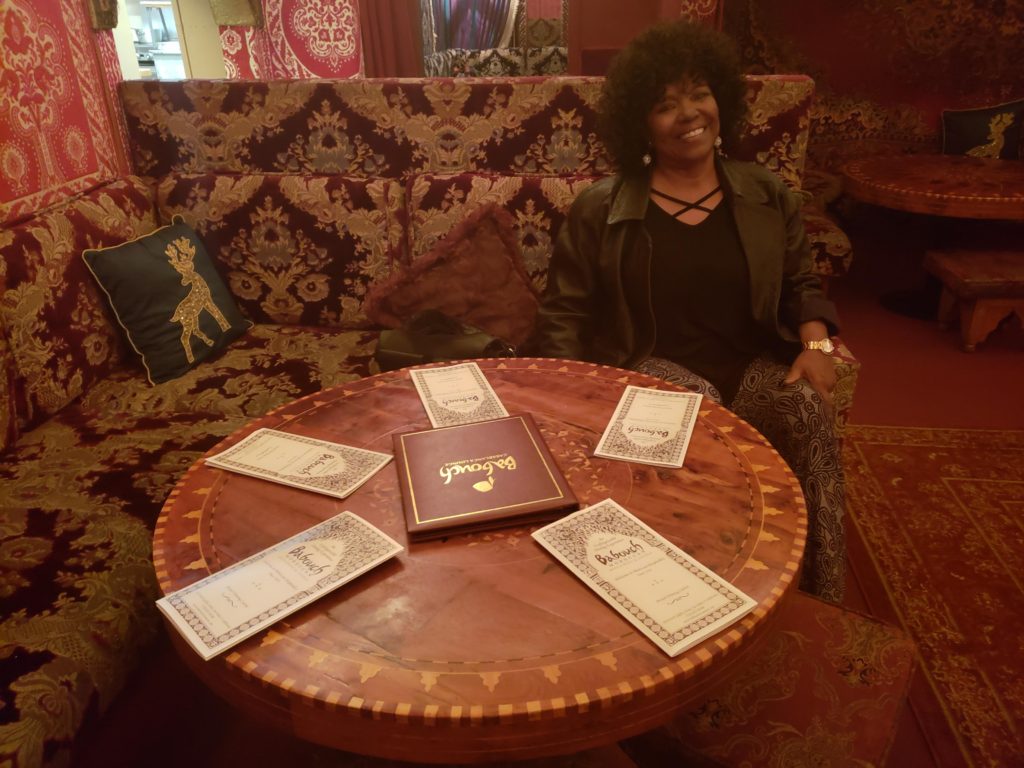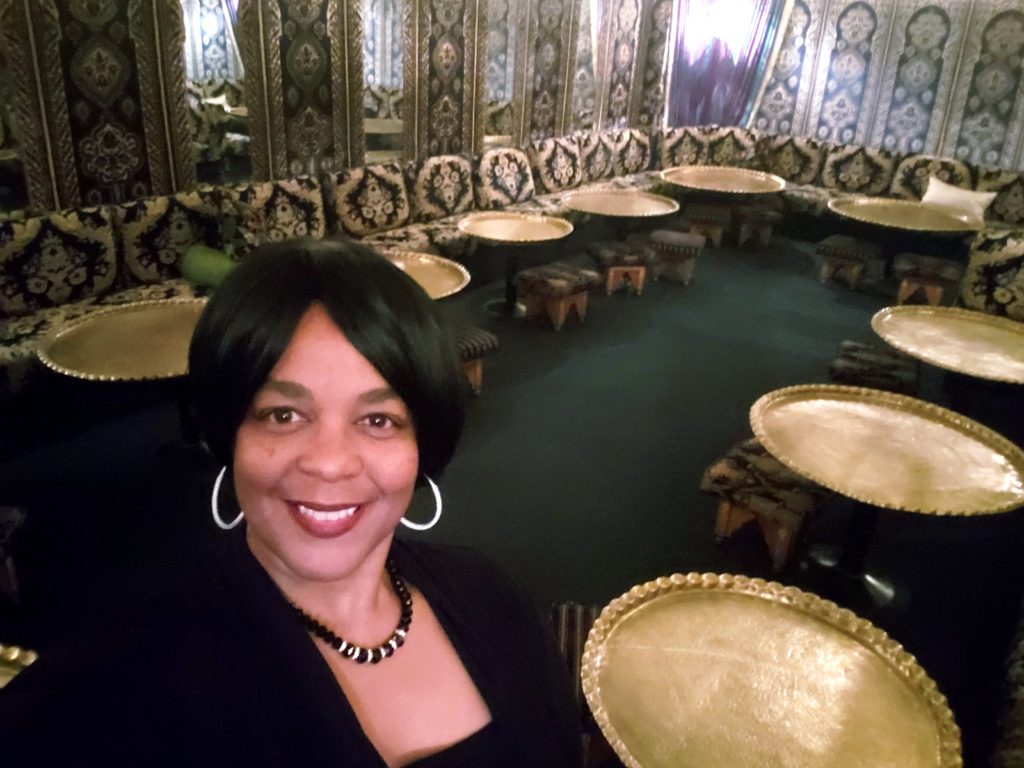 Chandelier lights sparkling throughout the restaurant hanging from a variety of fabrics draping the ceiling.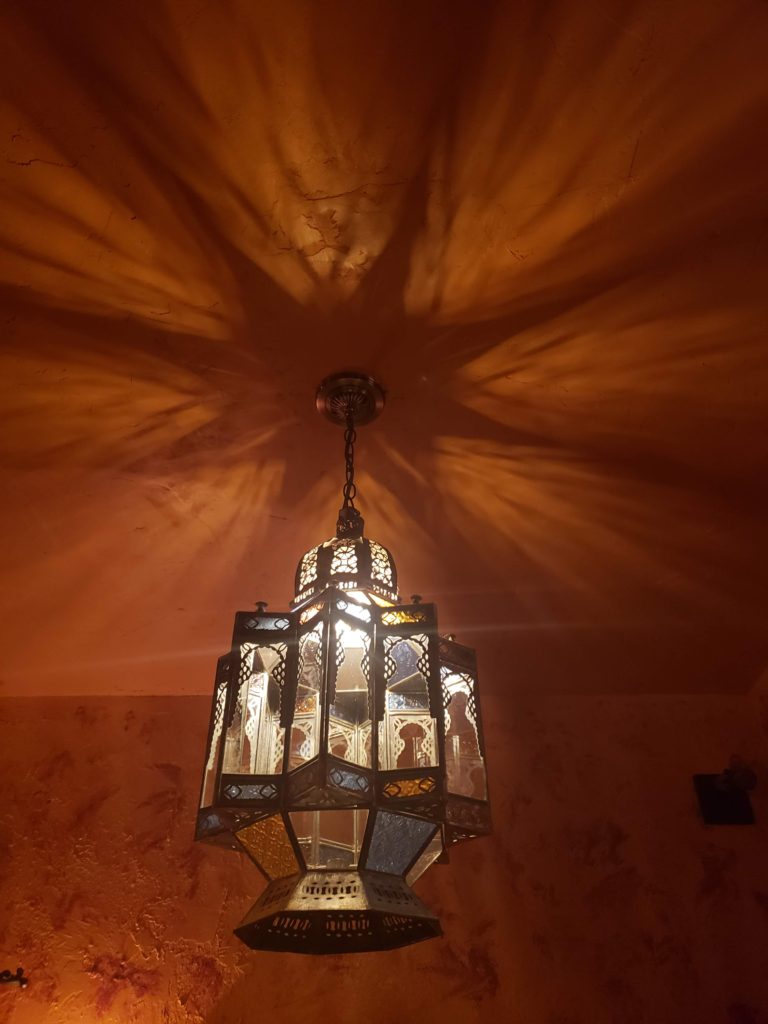 Babouch's signature cocktails Sahara Sangria (Moroccan Red Wine, Brandy, Juice Combination, Orange Slices), Moroccan Mo-Tea-To (White & Dark Rum, Fresh Lime Juice, Mint Leaves, Moroccan Tea, Simple Syrup) and Desert Orchid (RumChata, Peach Vodka, White Grape Juice, Edible Flower) makes for the perfect toast!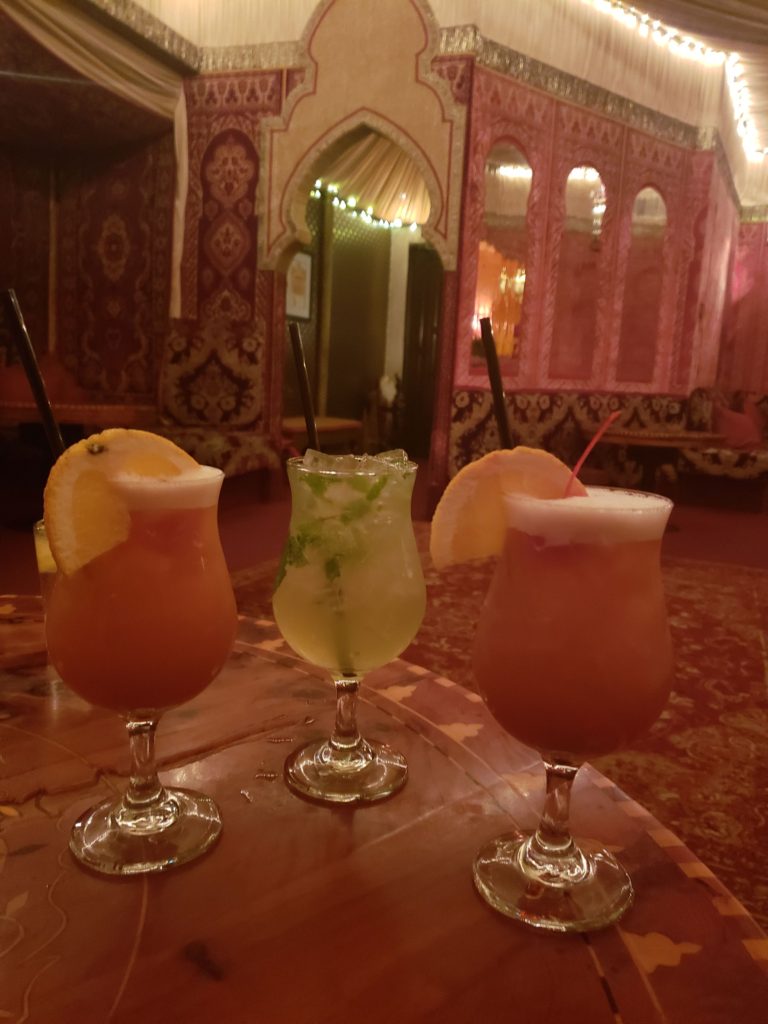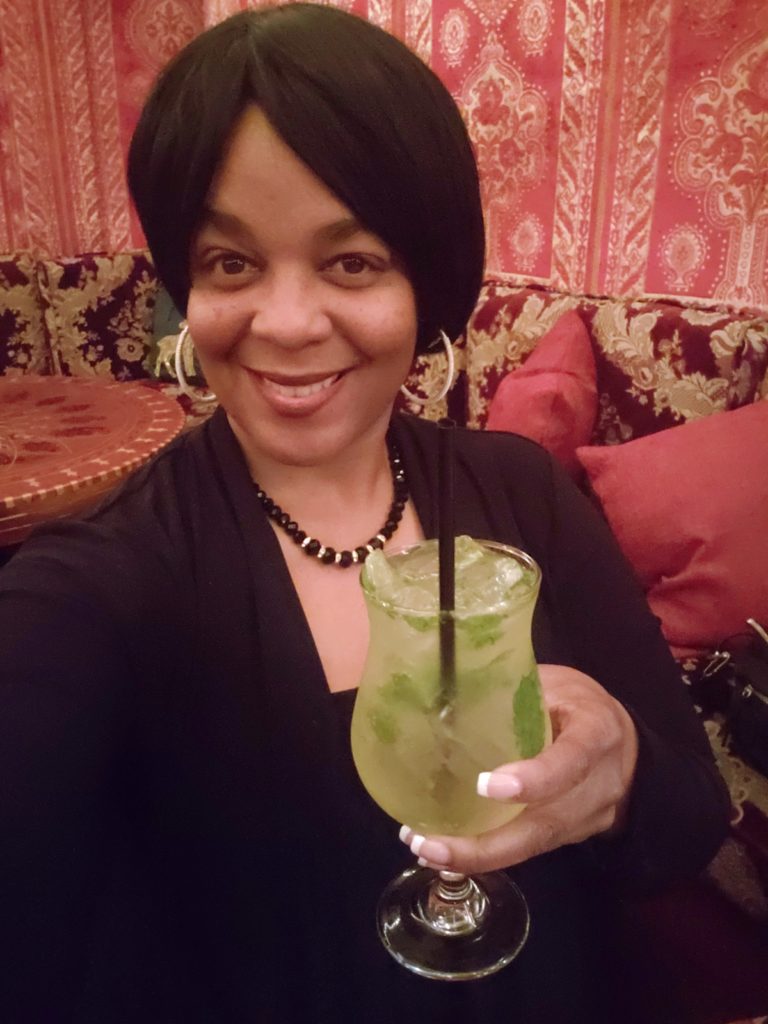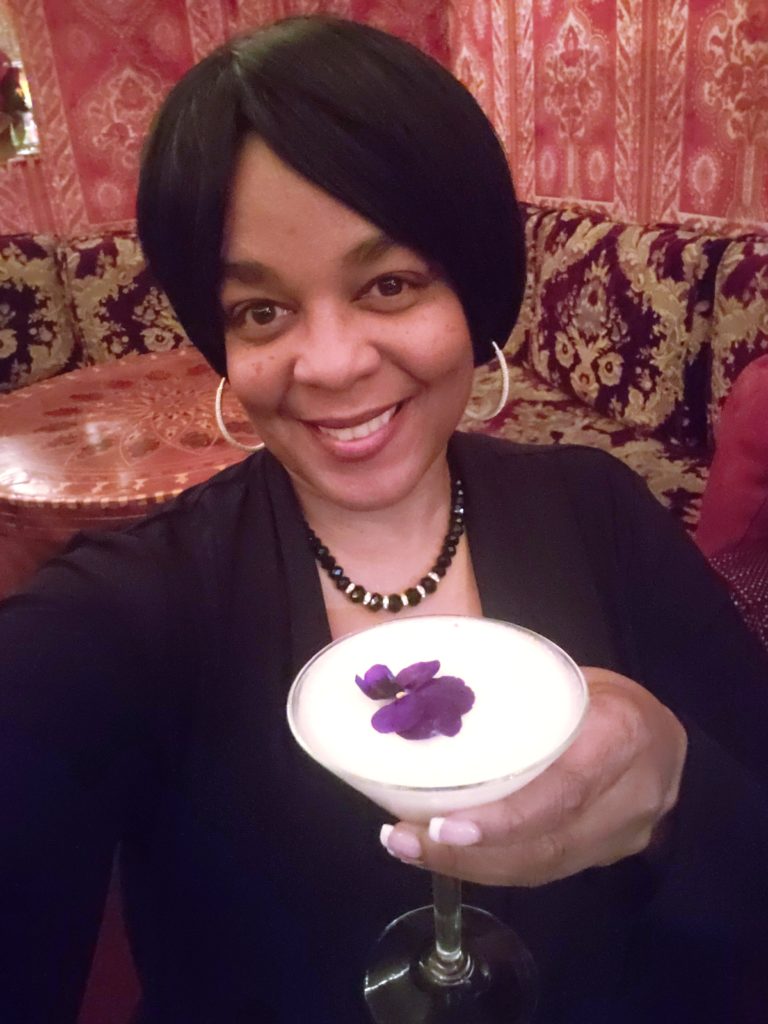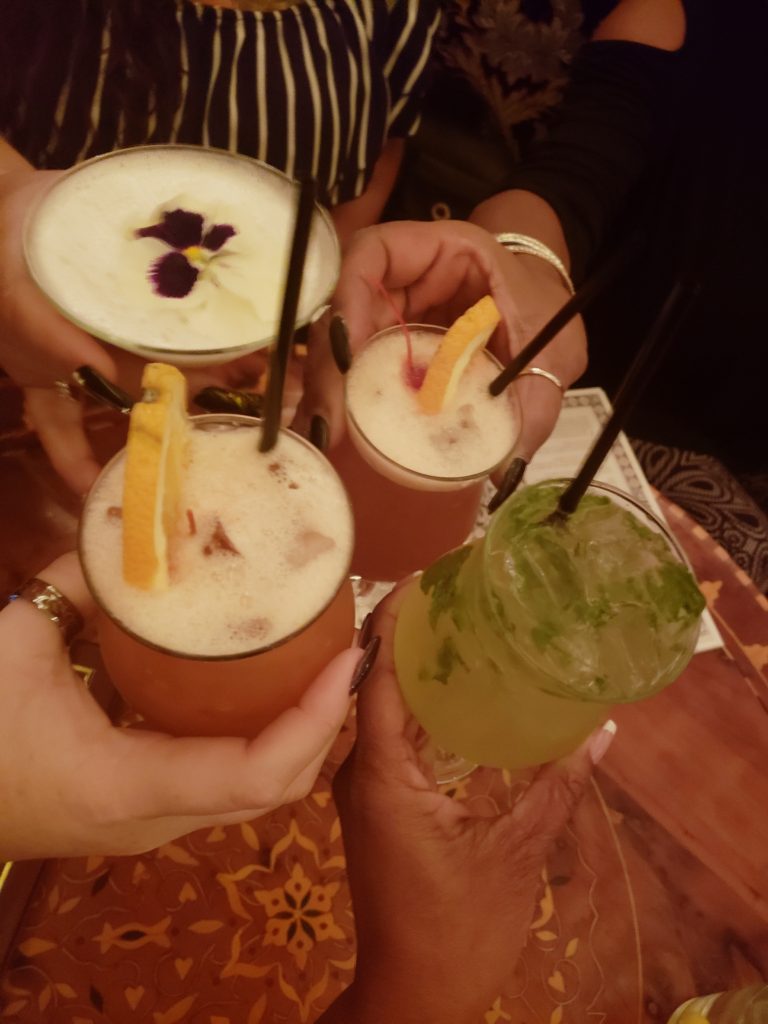 The Desert Orchid was so good we had to make another toast!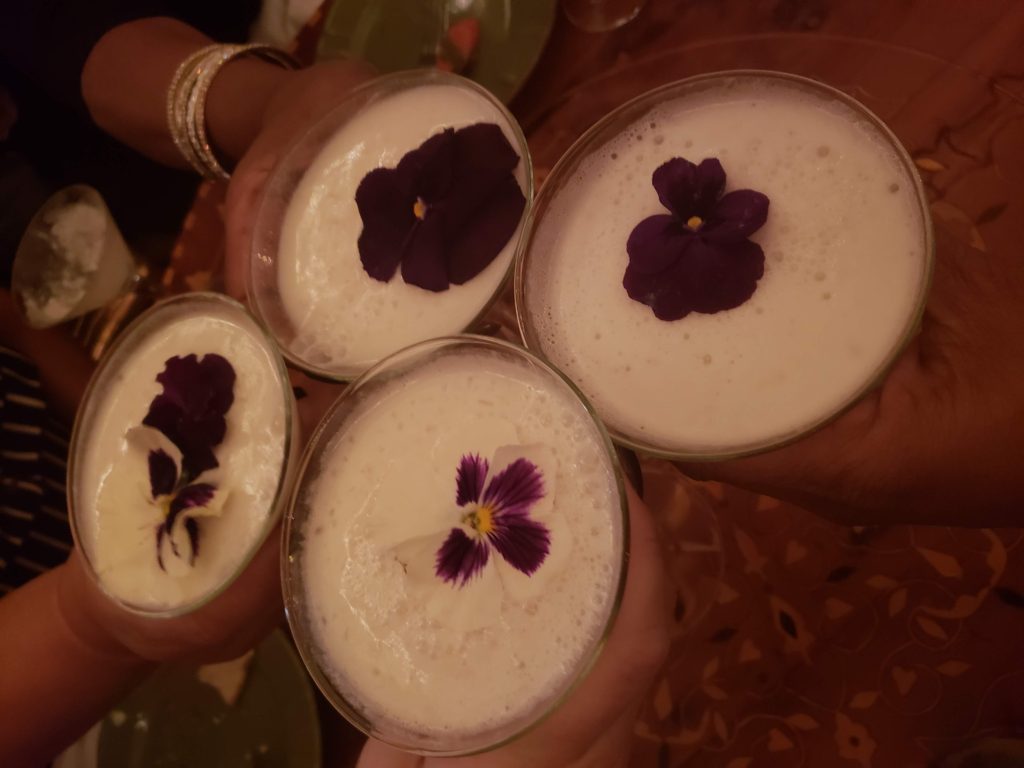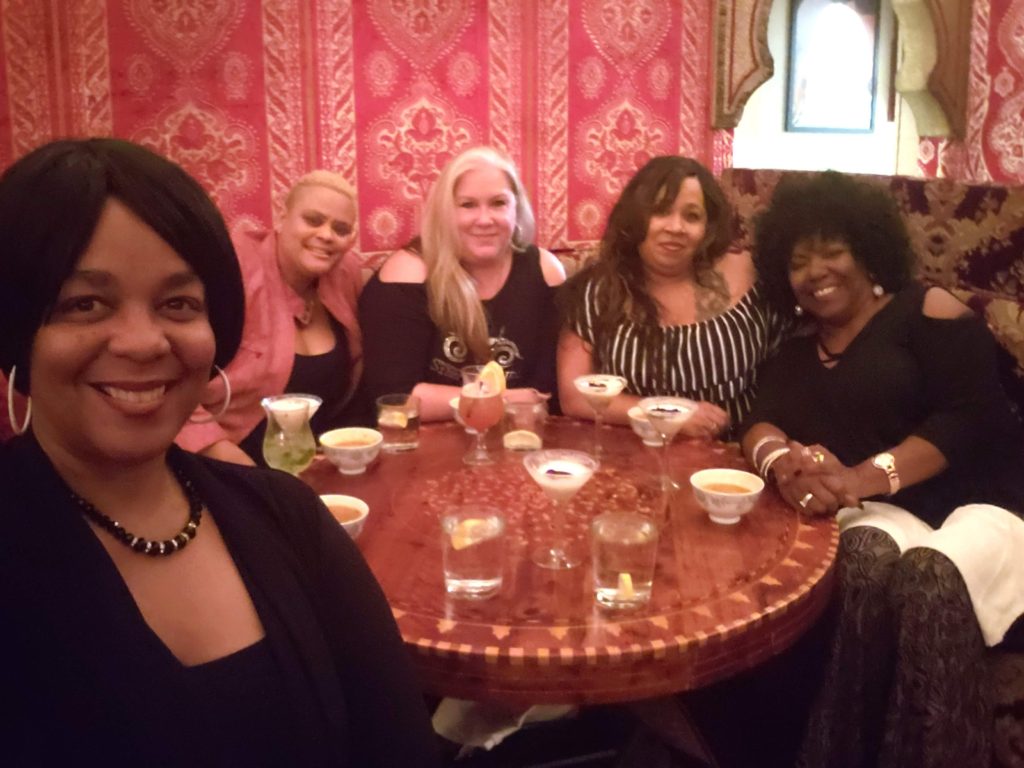 Warm water was poured on our hands by the waitress from a hand washing basin before serving our meal.
Appetizers were Moroccan Meatballs (Ground Sirloin and Pork Marinated with Herbs and Spices) and Hummus served with Fresh Bread and Cucumber Slices…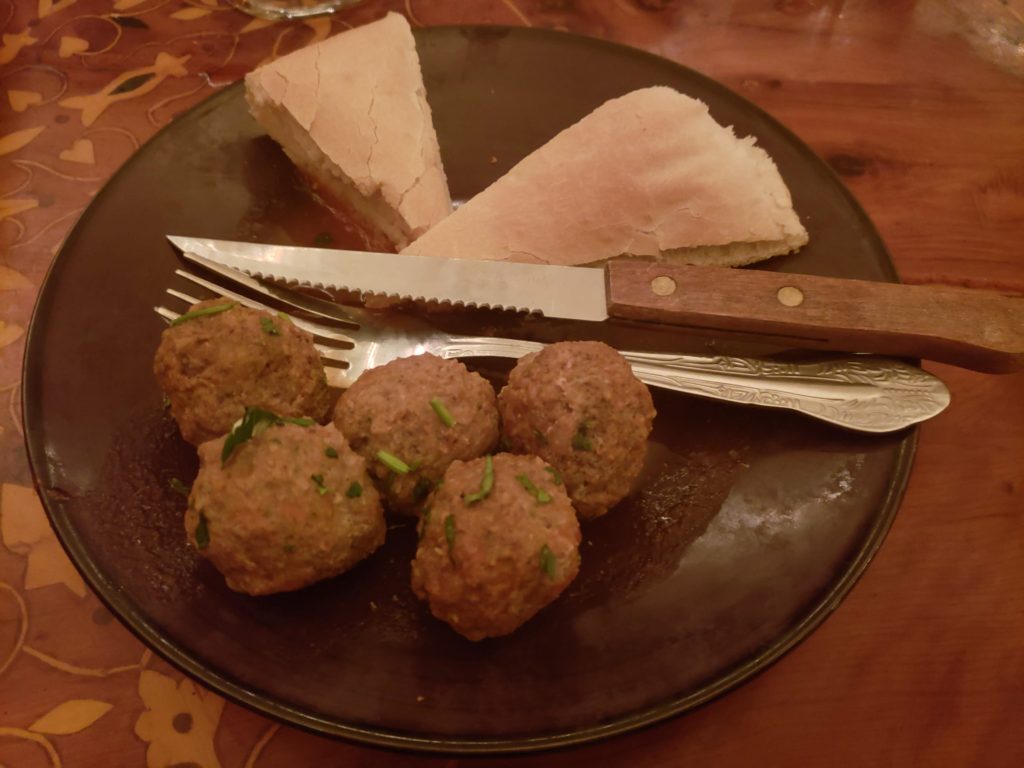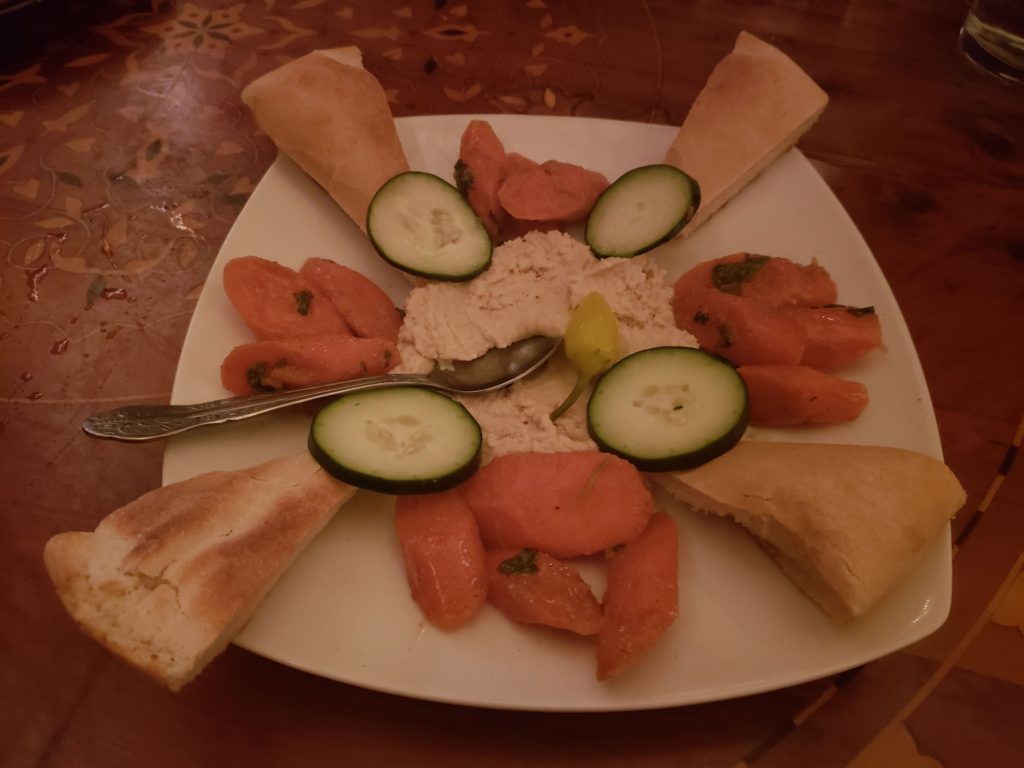 Bread served inside a colorful Berber Moroccan woven basket was warm and soft…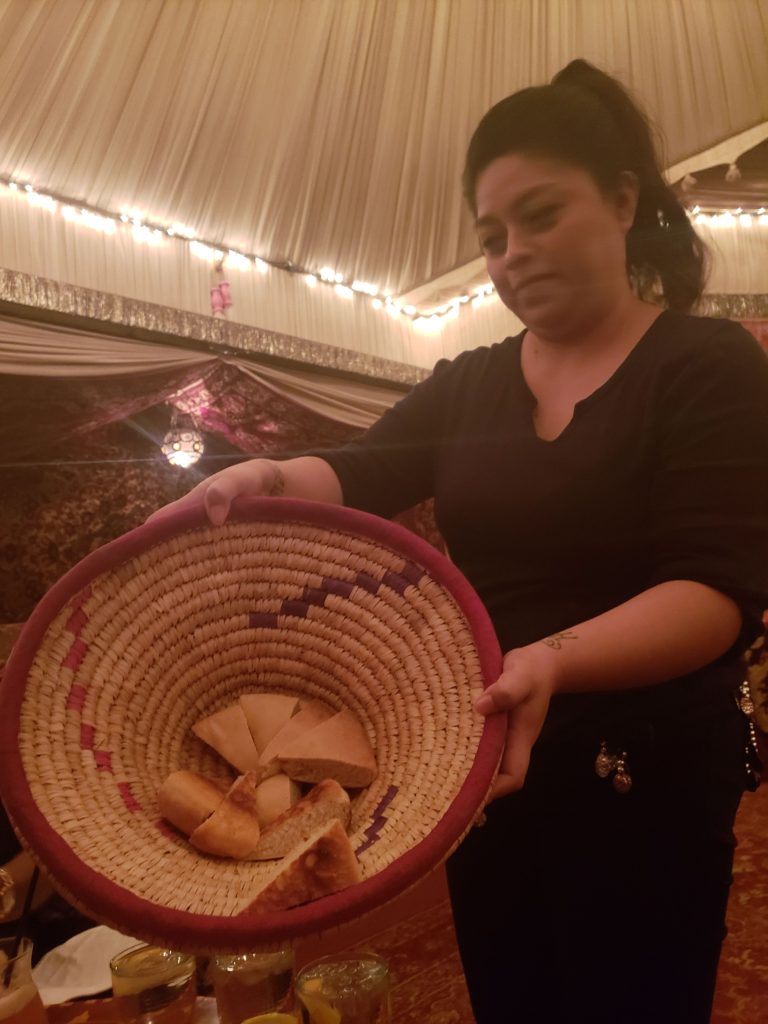 Trio of Moroccan Salads…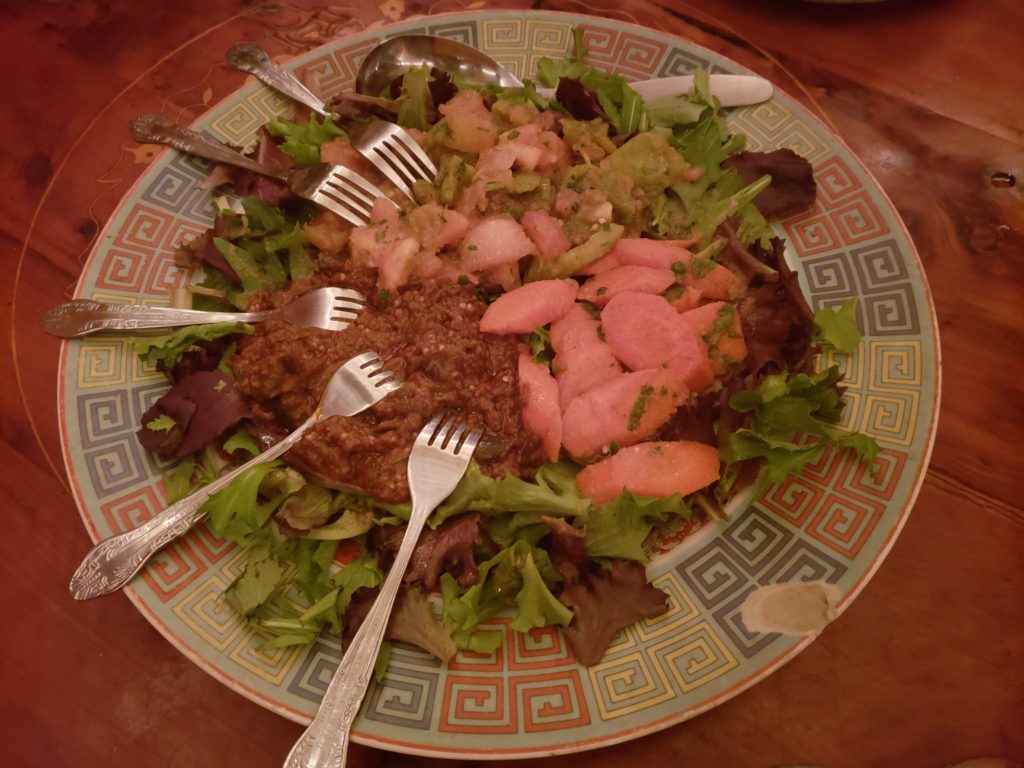 Bastilla with meat or vegetables…I chose vegetables…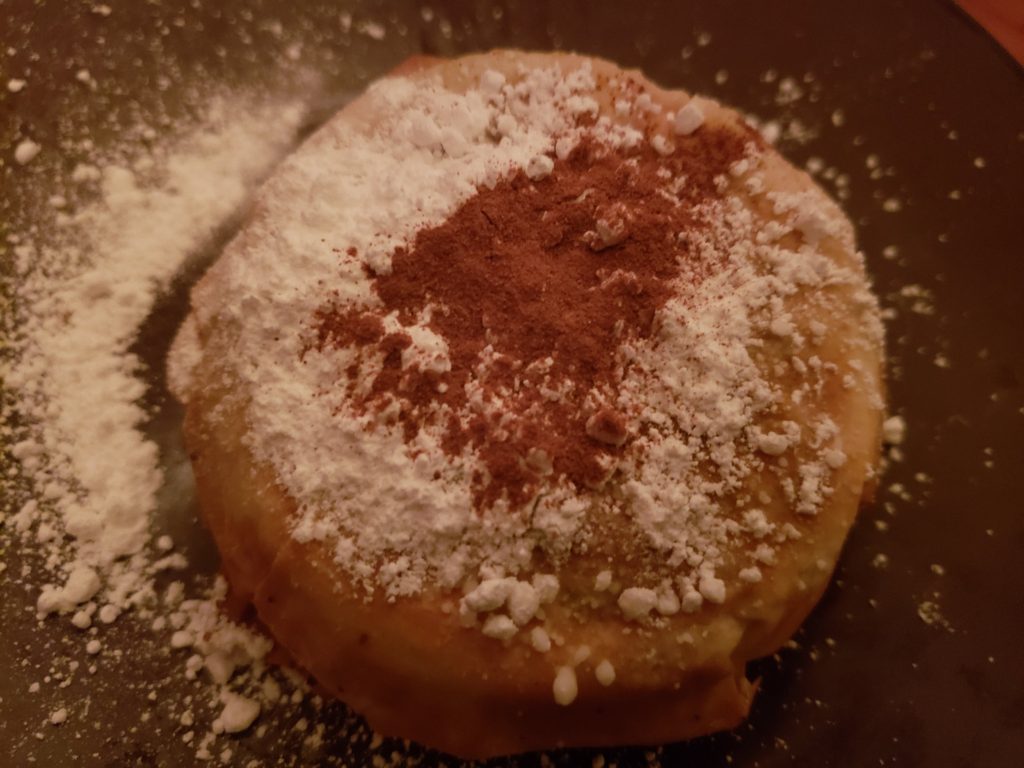 Moroccan Lentil Soup is sipped from a small bowl…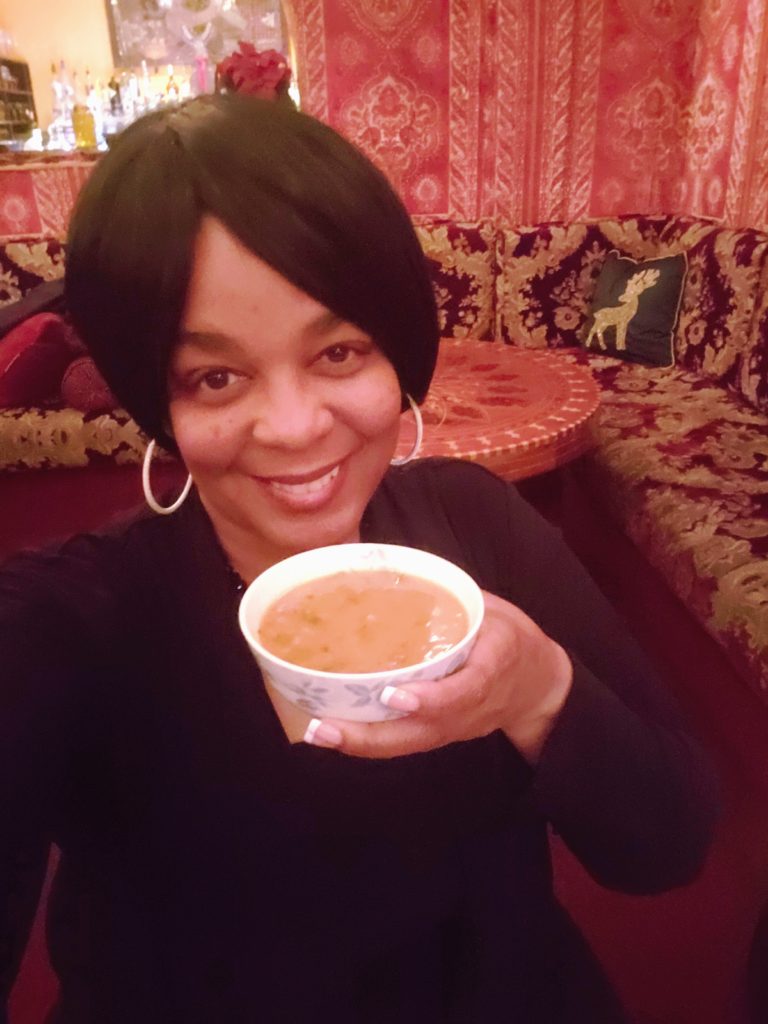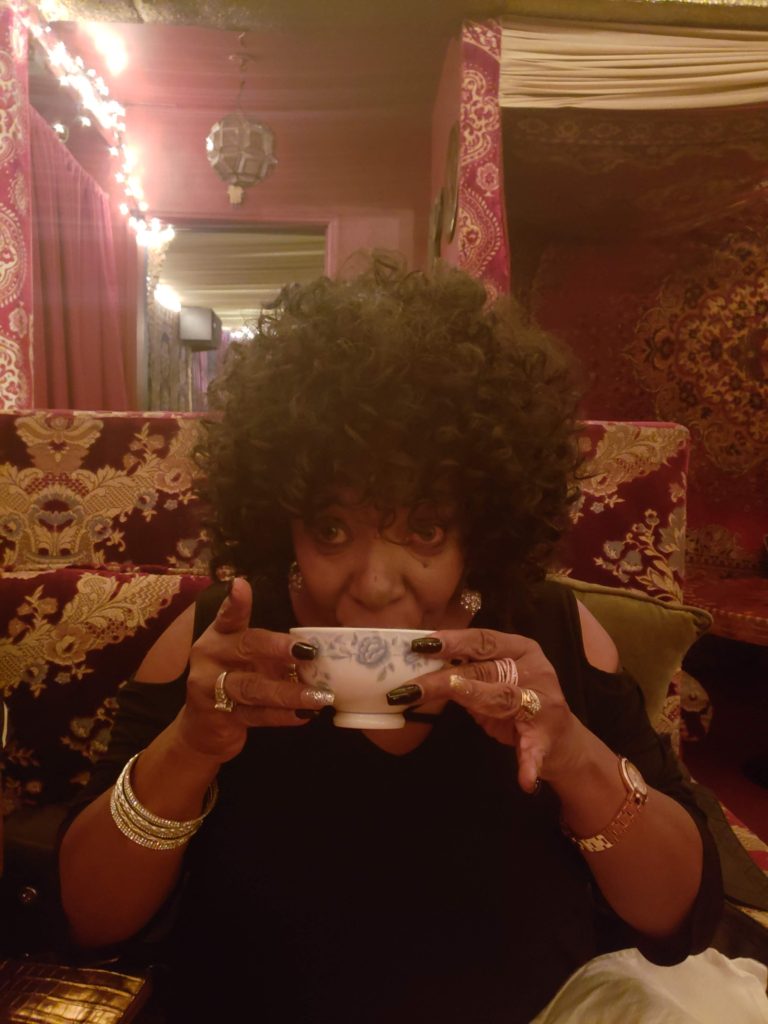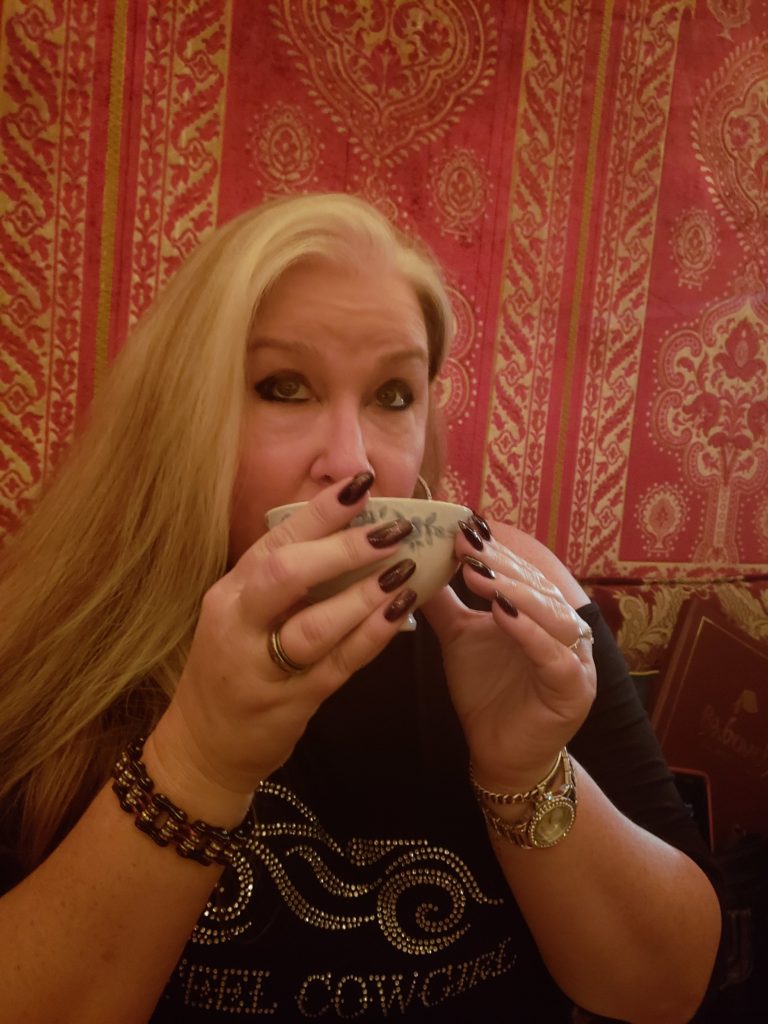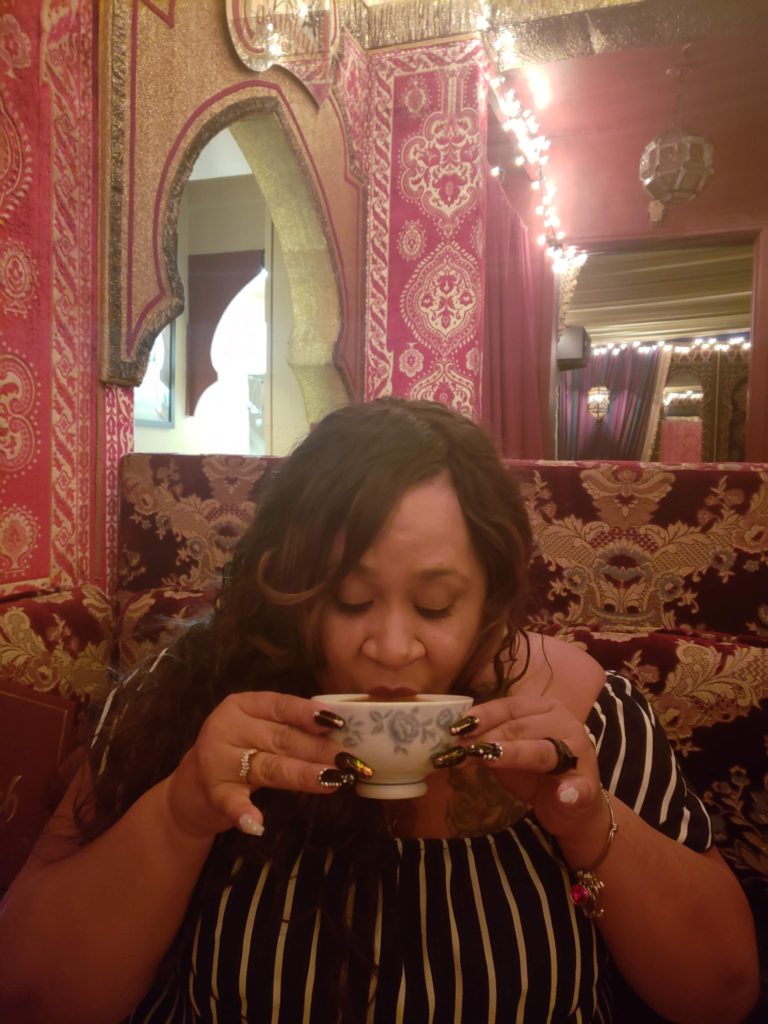 Entrée selections were Beef Tri Tip Kabobs on Skewers, Chicken Tagine with Preserved Lemon and Moroccan Olives and I chose the Vegetarian plate with Eggplant fried with  Garlic and Cilantro, Lentil Beans on a bed of Couscous, Couscous with Vegetables, Caramelized Onions and Raisins…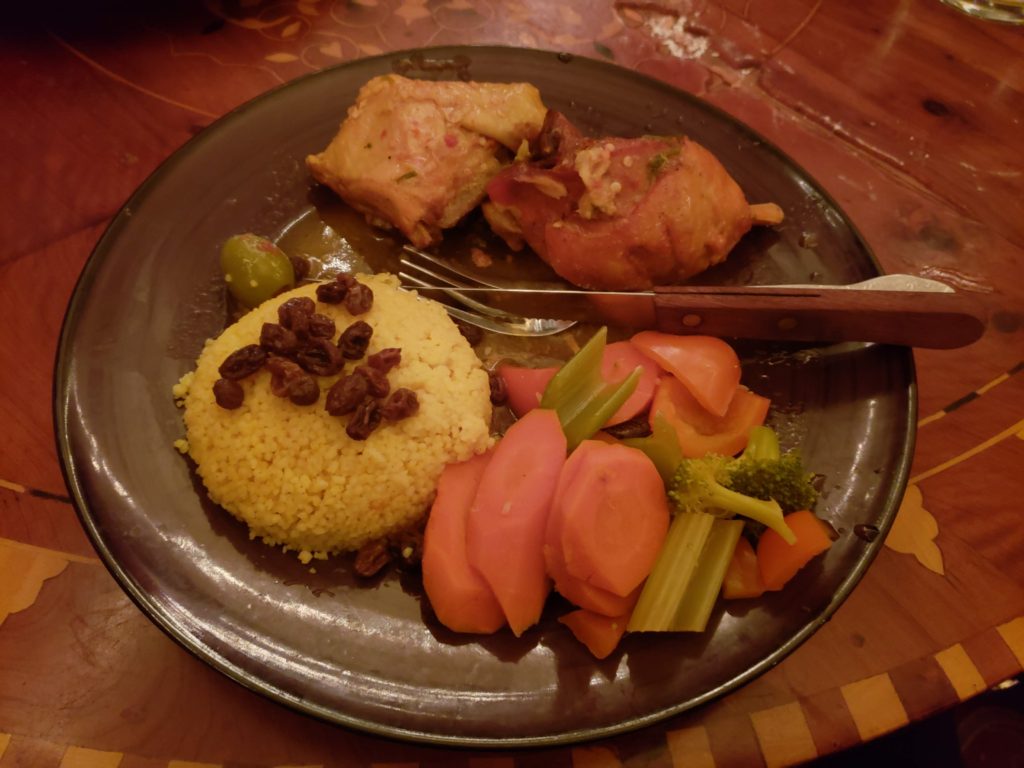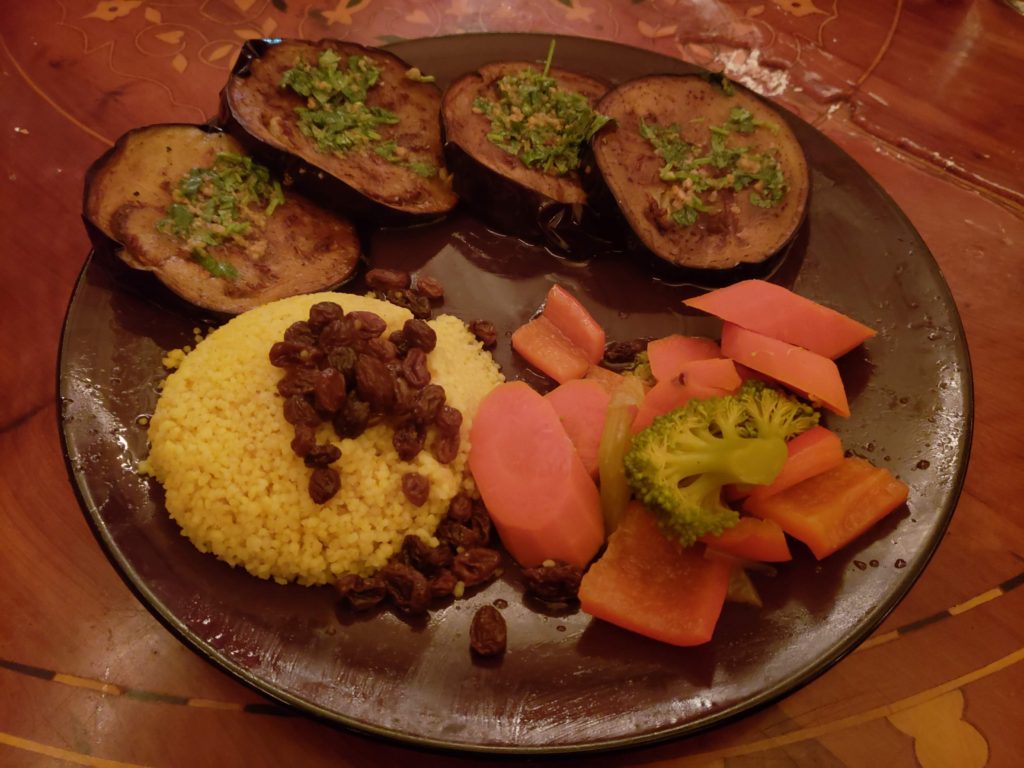 Belly dancing was the entertainment during dinner…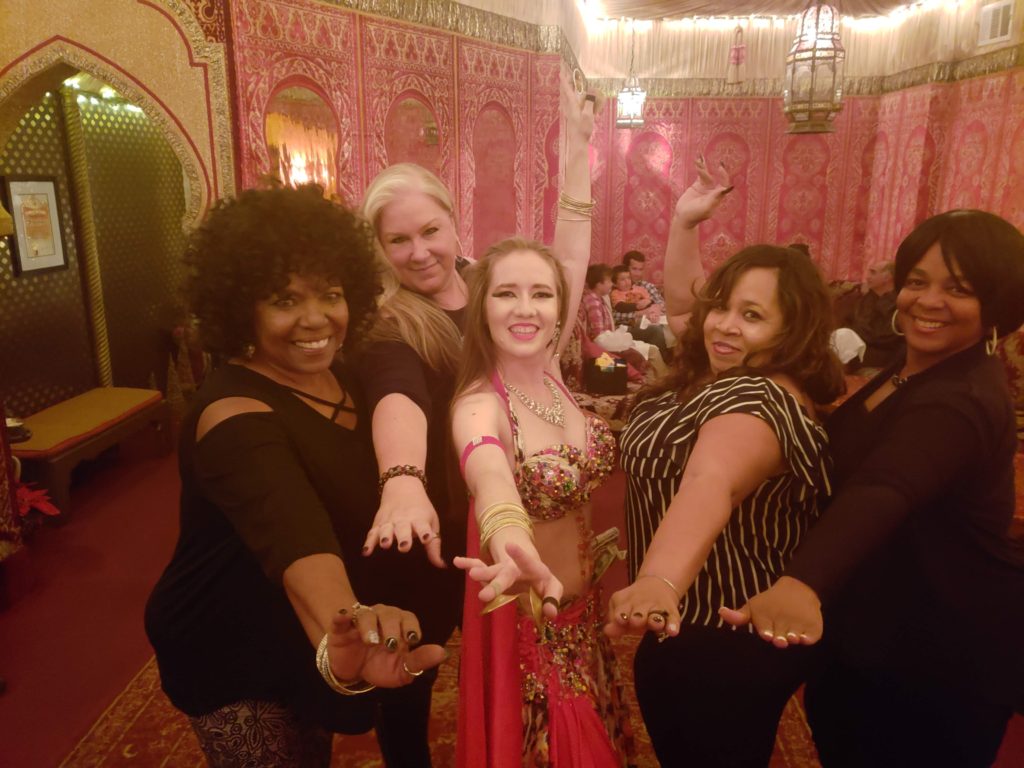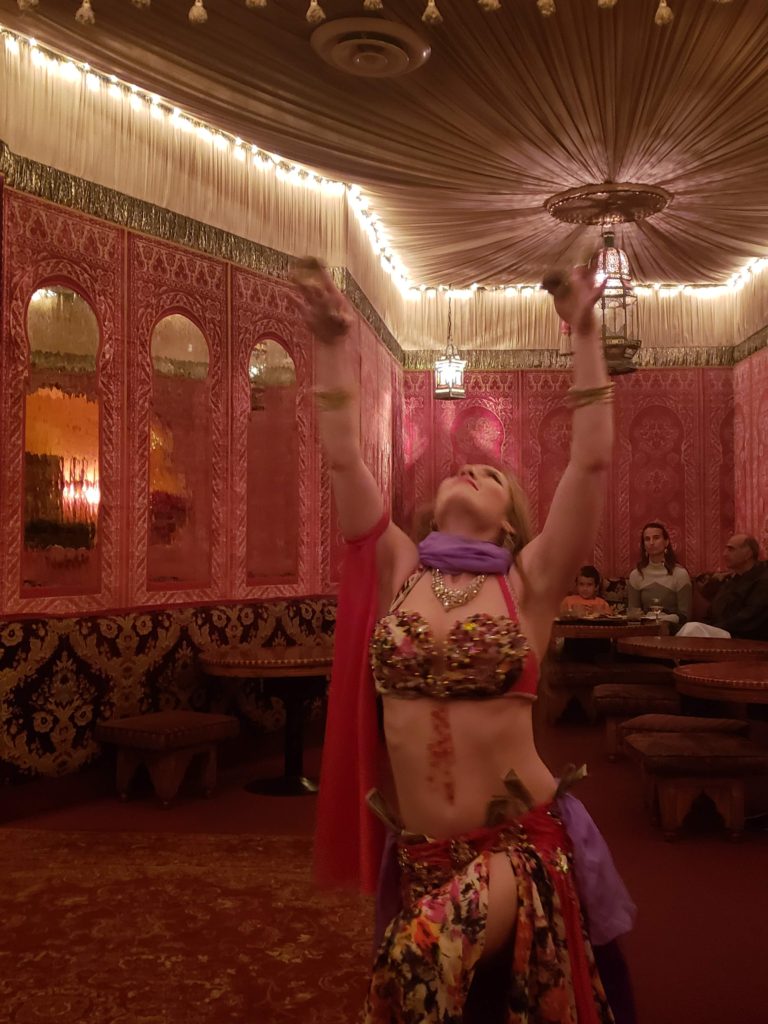 Rose water was poured into the cups of our hands after dinner…smell so good!
Moroccan Hot Mint Tea taste sweet…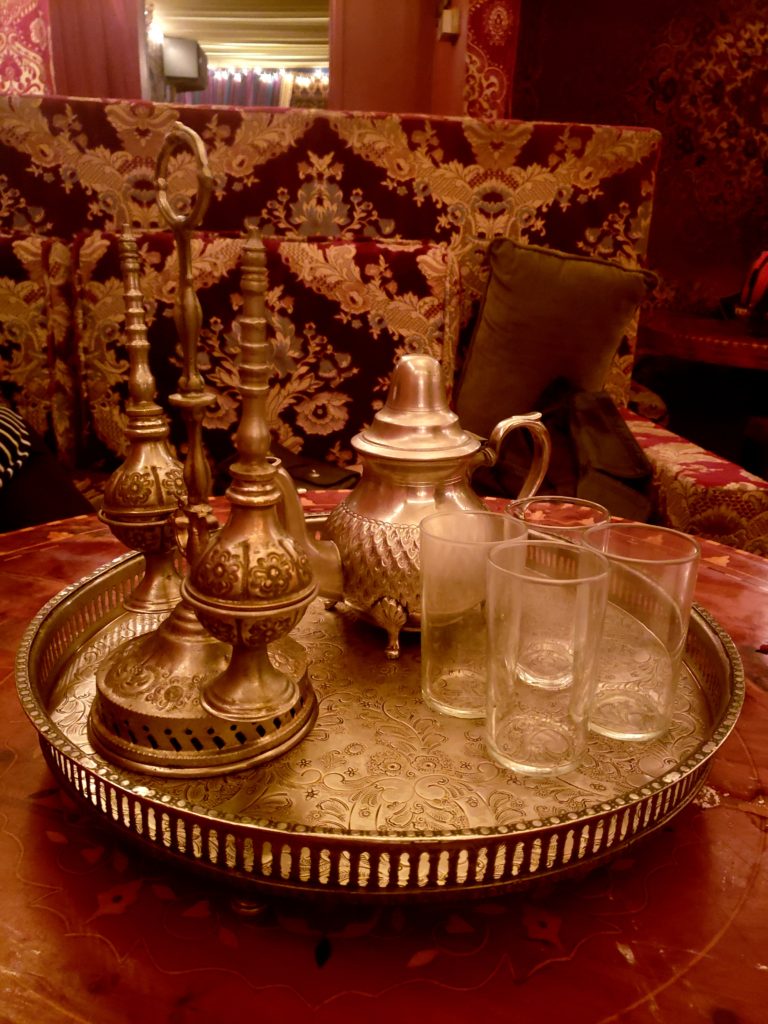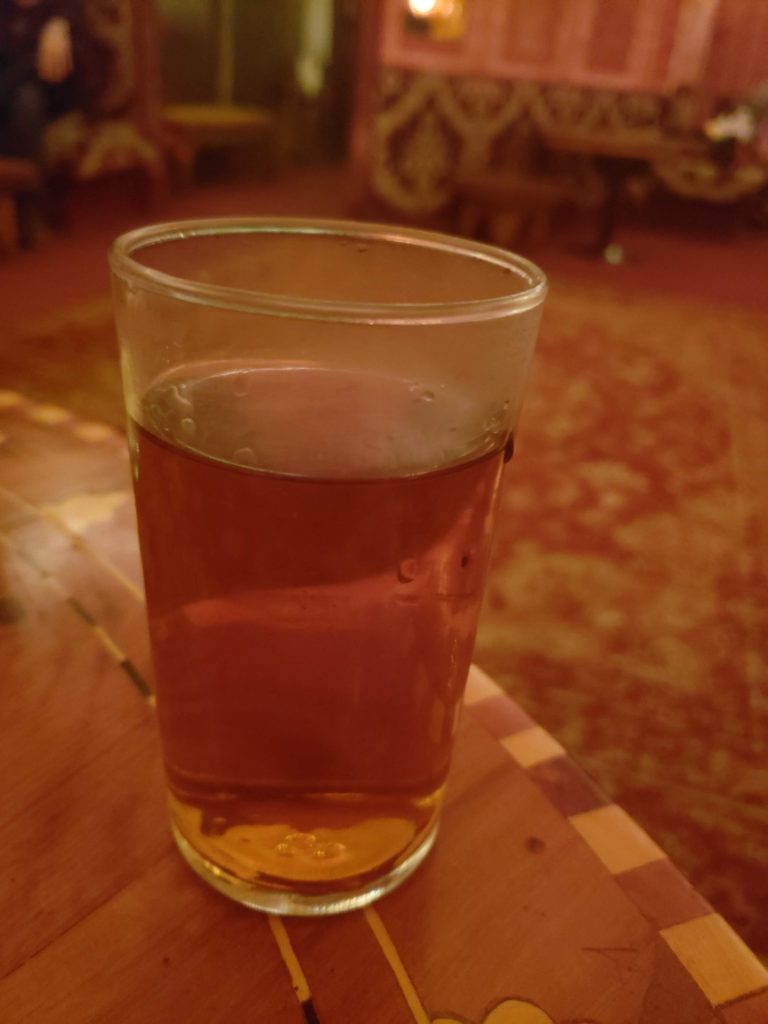 Chabakia-Honey Pastry was very sticky…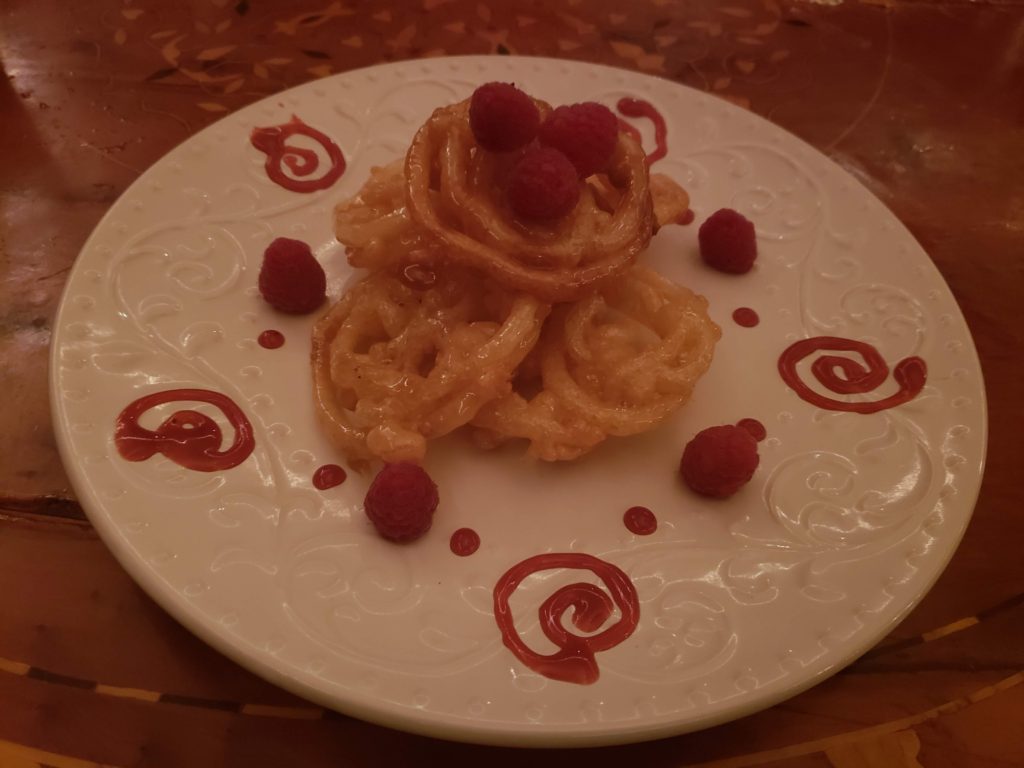 Awesome place to have dinner with family and large group of friends with live entertainment in a beautiful atmosphere at a reasonable price.